Content Marketing Plan Template
Content Marketing Plan Template
The Content Marketing Plan Template offers a structured approach to creating your content marketing strategy.
Uses of Content Marketing Plan Templates
The content marketing plan template offers a simple way to gather thoughts on all the components of a high-performing content marketing strategy.
Use this template to create the strategy for:
Building thought leadership
Internal or external audiences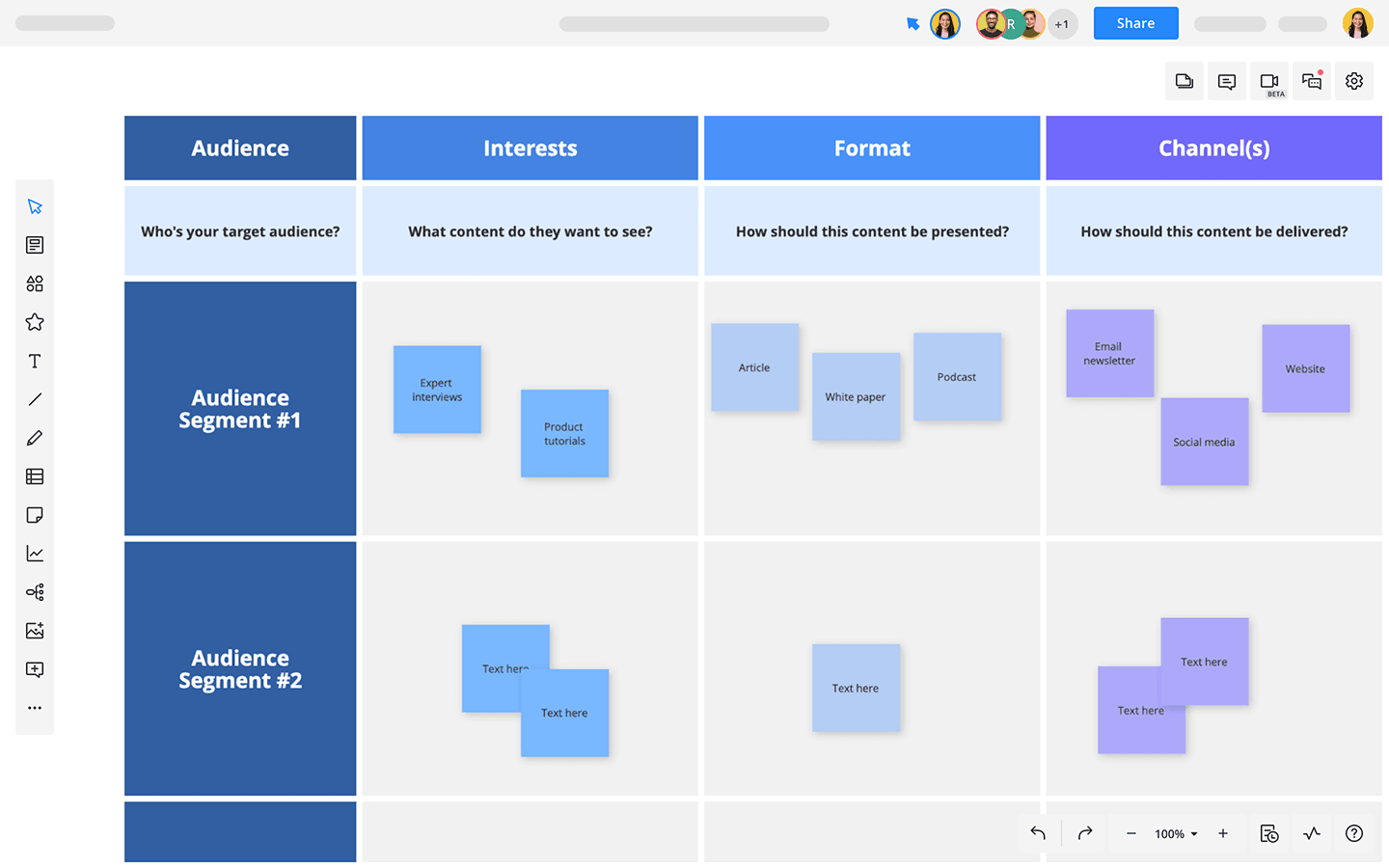 How to create your Content Marketing Plan Template
Gather everyone's ideas and input and define timelines, action items, and responsibilities with this ready-to-use template. Work on it as a team or independently.
1
Open the content marketing plan template in Cacoo.
2
Review the column headers and make any edits or additions.
3
Add your ideas/thoughts to each section using sticky notes. If you're collaborating with teammates, use different colors for each person.
4
Discuss the notes with your team, moving things around or grouping notes together as needed.
5
Once you're done, you have the groundwork to create a solid content marketing strategy.
Related tags