Product Release Plan
Create a clear timeline of your product strategy with our Product Release Plan. A phase-by-phase plan keeps everyone in your organization informed of what's happening, from product development to launch.
Uses of Product Release Plans
A product release plan gives product, design, and marketing teams an easy and clear way to communicate the direction they're going in with an idea or future product. This makes it convenient to share across teams and with shareholders what your goals are and how they'll be valuable to the organization.
Product release plans should provide an overview of what your organization needs to accomplish to get the product ready for market. They're commonly used to:
Define the timeframe for a product release
Create alignment between different teams
Guide quarterly planning, budgeting, and resource allocation
Decide how to position and introduce products to customers
You can customize this Product Release Plan by changing the content and colors and adding to it as you see fit. Try it today with Cacoo!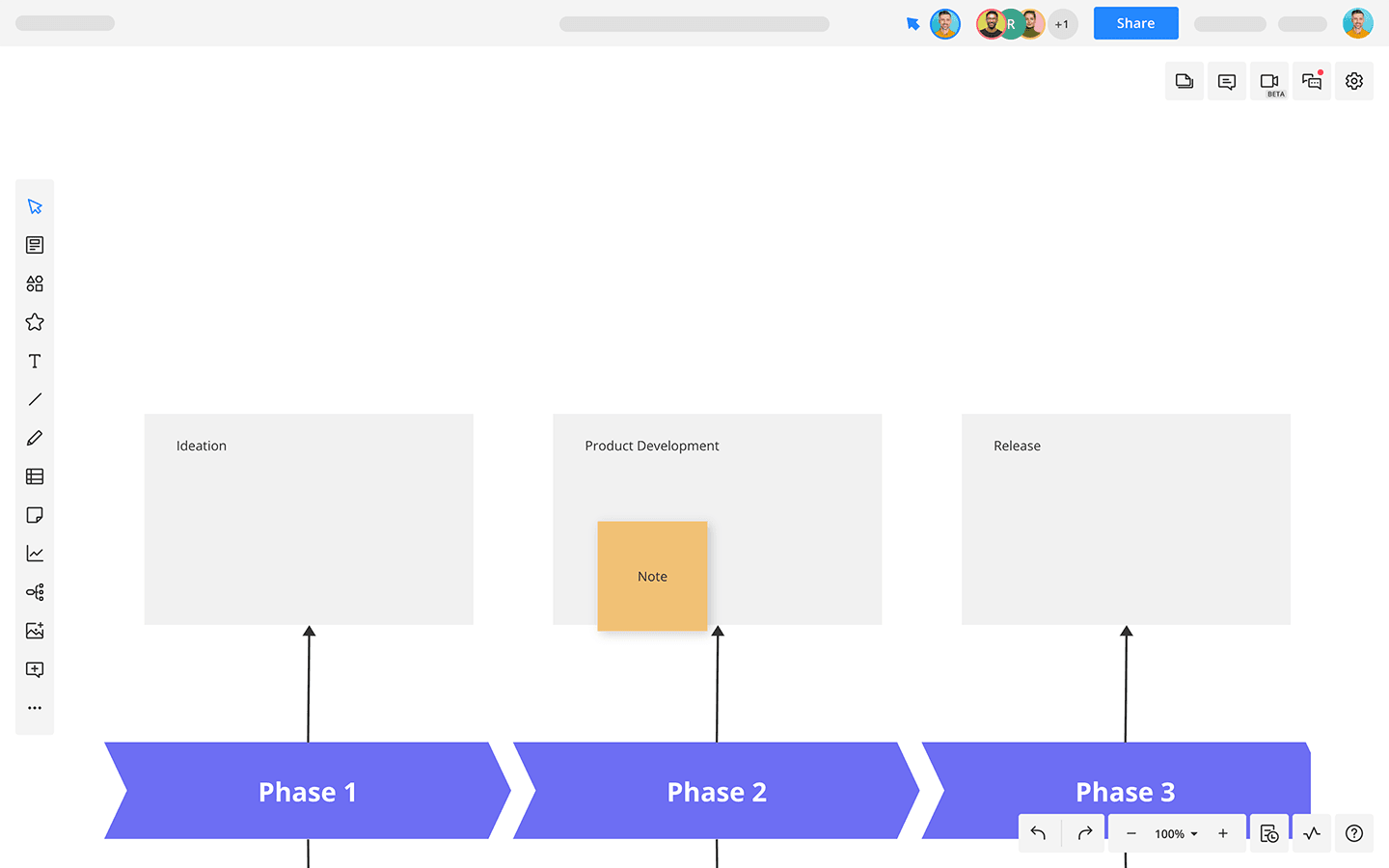 How to create your own Product Release Plan
Making a product release document takes time, planning, and collaboration. You'll need to work with stakeholders across different teams to define the phases of the release. Here's how to get started:
1
First, open the Product Release Plan in Cacoo, and add the name of the product to the header.
2
Define the phases of your product strategy. How much work is required to complete the product? Are you developing an entirely new product or updating an existing one?
3
Consider what the product brings to the market and how you plan to introduce it to customers.
4
Now, list the most important tasks/milestones the product team must achieve in each phase. Feel free to add more phases if necessary.
5
Fill in the details of how and when you plan to release the product. All done!
When you're finished, share the plan with stakeholders and come to a consensus on the milestones. You'll need buy-in from everyone involved to make sure you achieve your goals within the timeline.
Related tags