Visual Product Roadmap
A Visual Product Roadmap template is perfect for product managers and design teams that want to nail down the vision and direction of a group of products.
Uses of Visual Product Roadmaps
A visual product roadmap is a graphical representation of the milestones involved in bringing a product to market. It serves as both a strategic plan and a timeline for executing a product release.
Designing a thorough product roadmap is important on multiple fronts:
To create cohesion inside the company by describing the vision and the strategy
To provide documentation and an ongoing reference point for the product timeline
To open up opportunities to evaluate new scenarios
To give clarity to internal and external stakeholders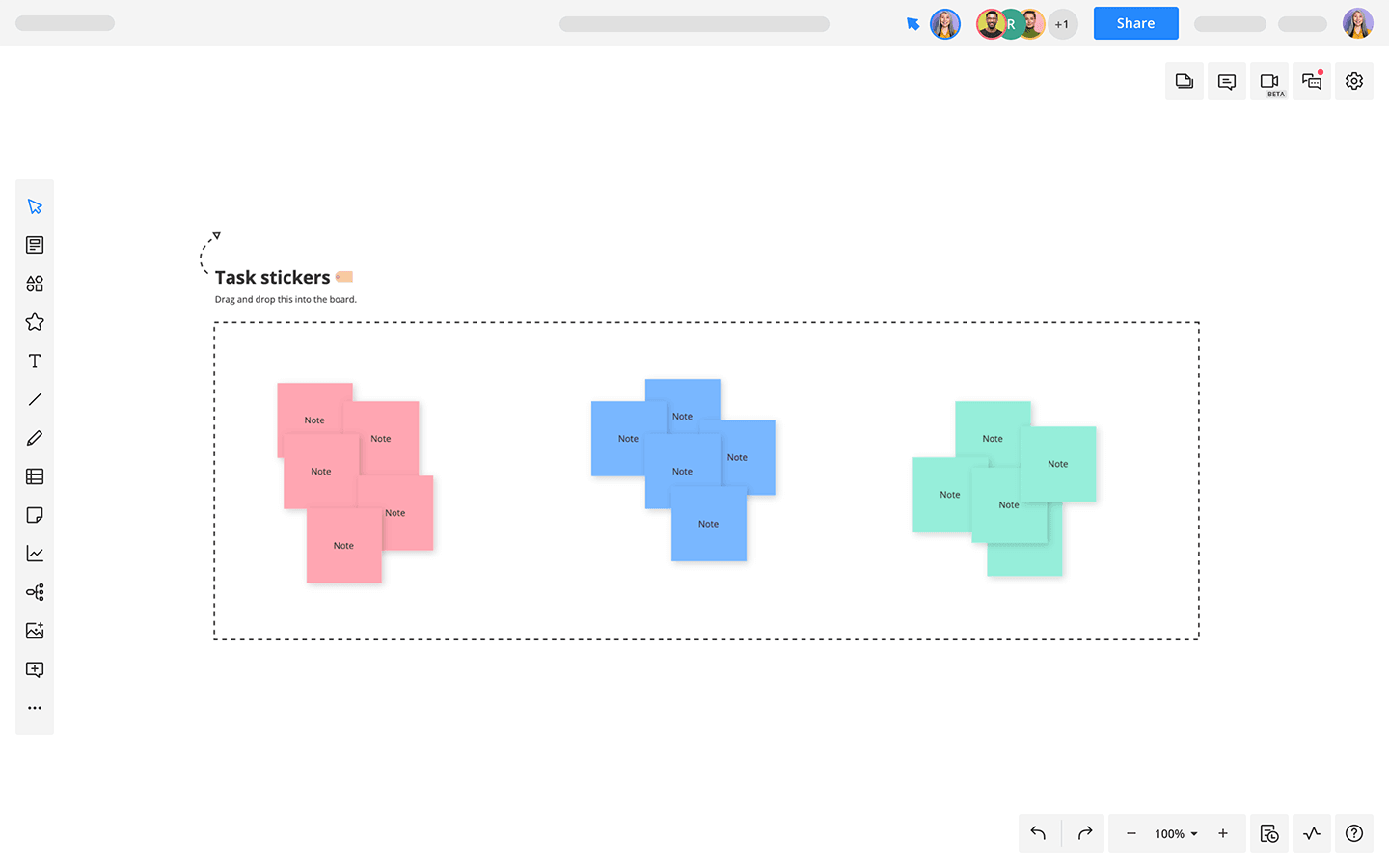 How to create your own Visual Product Roadmap
Before you begin, think a bit about what you'd like to achieve with this roadmap. Once you have a breakdown of core milestones, let's start building the diagram.
1
Open the Visual Product Roadmap in Cacoo.
2
Define your strategy and needs, and start gathering requirements.
3
Next, set a timeframe for the product roadmap, and break it down into smaller periods.
4
Identify necessary resources you'll need to implement tasks and achieve goals.
5
Fill in the products involved in the roadmap and the phases of development, testing, or launch that define your roadmap.
Finally, use the collaboration features of Cacoo to share the visual product roadmap and keep improving it!
Related tags