Risk Matrix
Assess potential risks to your company or project by identifying their impact and probability.
Uses of Risk Matrix
A risk matrix is a simple, visual tool to help you identify and address potential risks by categorizing them based on their probability and severity.
The matrix uses a five-point scale to rate probability on the vertical (X) axis and severity on the horizontal (Y) axis. The risk level within each square is determined by multiplying the number on the probability scale by that of the severity scale. For example, a risk with a probability of 2 and a severity of 3 would have a risk level of 6, or medium. Our template uses the following scale to determine risk level:
Low (1 to 4): No action needed
Medium (5 to 9): May require further action
High (10 to 16): Requires action soon
Extreme (17 to 25): Requires immediate action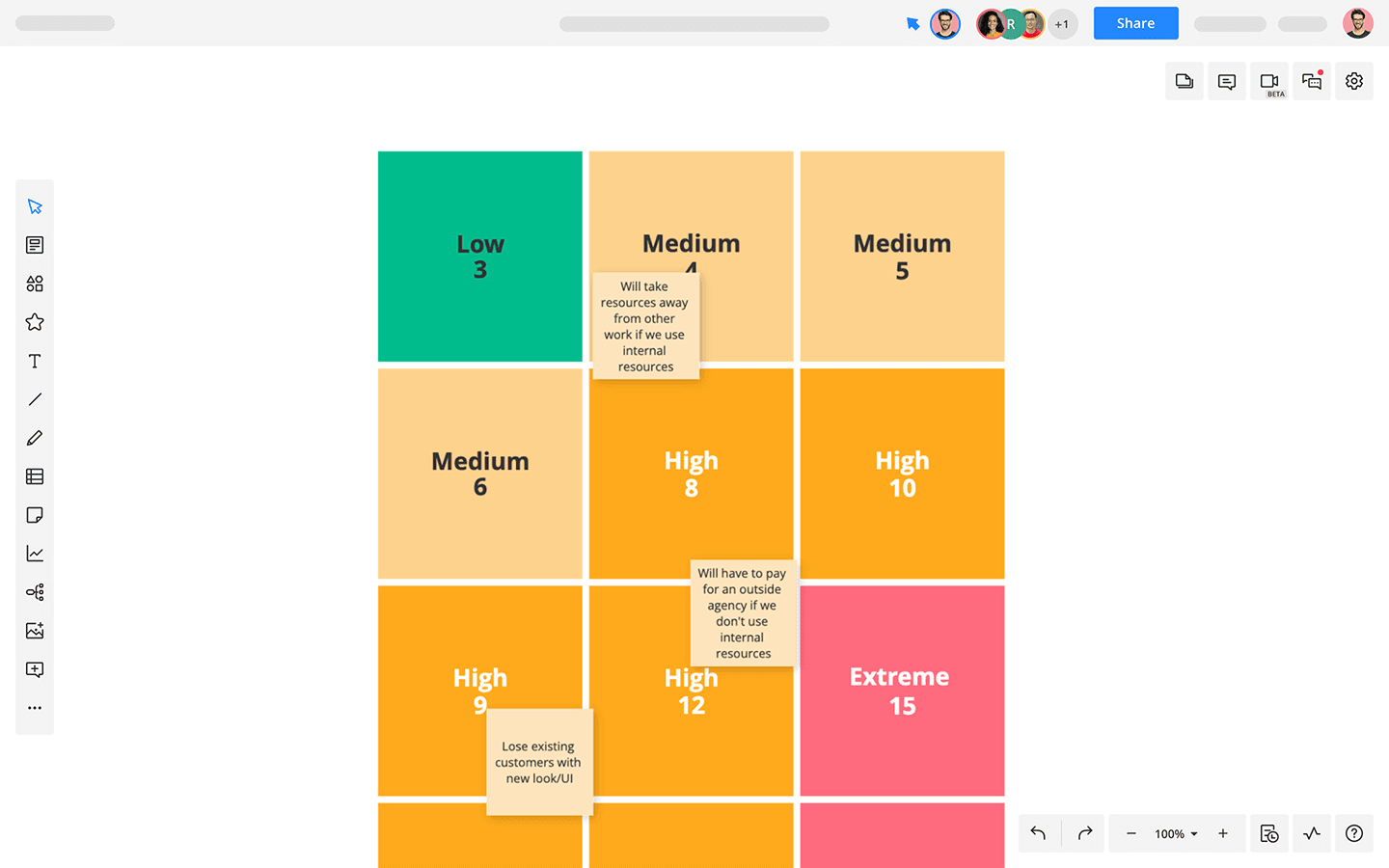 How to create your Risk Matrix template
1
Open the risk matrix template in Cacoo.
2
Gather all the information on your project including goals, scope, budget, resources, and timeline.
3
Work with stakeholders to list any possible risks to your project, adding each one to a sticky note.
4
Use a 1 to 5 scale, with 1 being the lowest, to determine the probability that each risk will happen and how severe the impact will be if it does.
5
Place the risks in the matrix based on your probability and severity ratings.
6
Review the matrix, and develop a plan for targeting the biggest risks.
Related tags