Strategy Map
Help teams visualize their roles in your organization's growth strategy.
Uses of Strategy Maps
The strategy map taps into the power of visualization to help your team understand your organization's strategic goals and what's needed to achieve them. By identifying goals within your organization's key areas, teams can see how they're connected and the roles they play in the big picture. Using the map also helps establish structure and ensure alignment.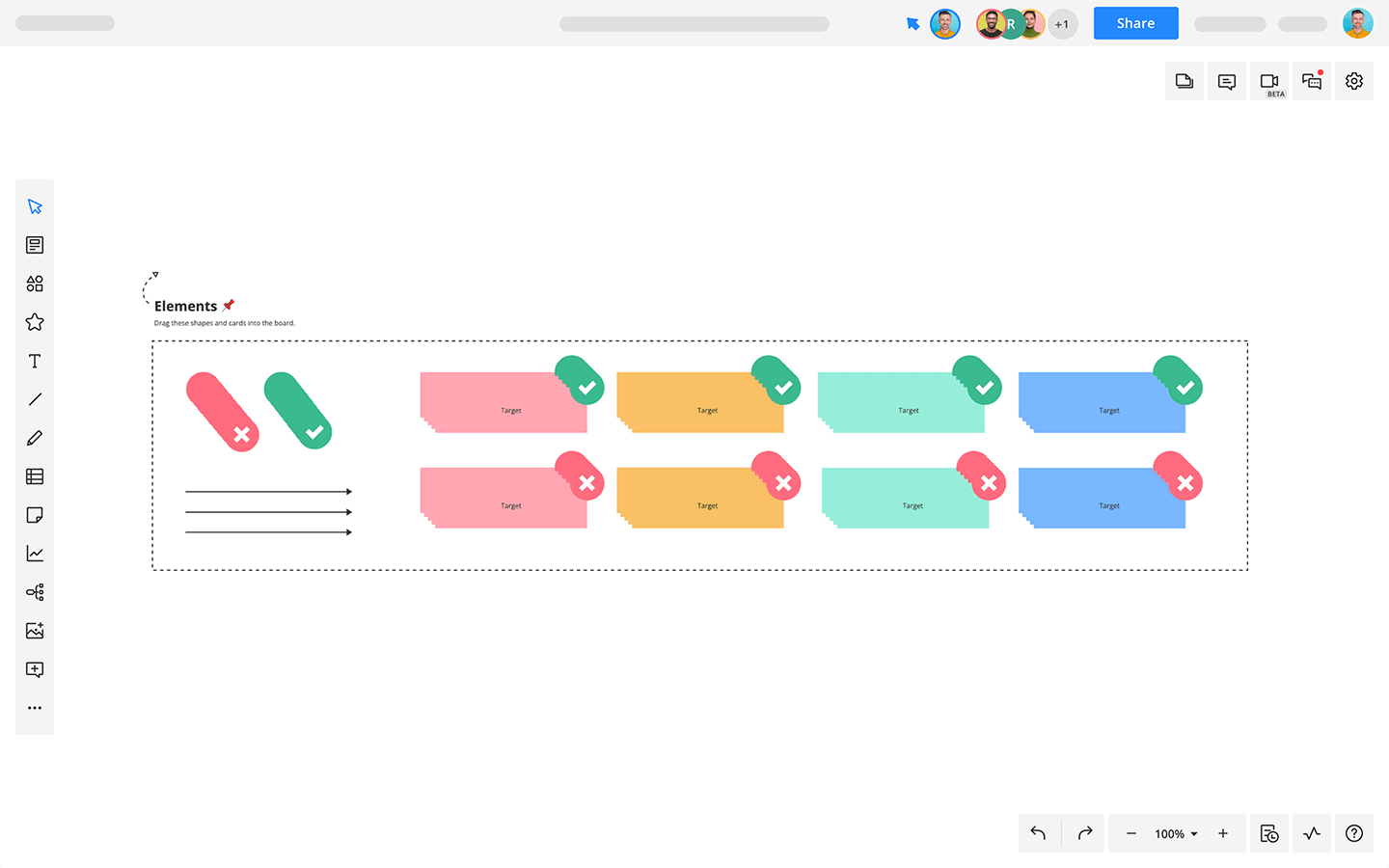 How to create your own Strategy Map
1
Open the strategy map template in Cacoo.
2
Identify the main strategic goal for your organization. It can be a quarterly, yearly, or even lifetime goal.
3
Think about the different areas of your organization that will contribute to this larger goal, and assign them a lane title on the left side of the template.
4
In each of the lanes, add area-specific milestones or goals that need to be reached to achieve the larger goal.
5
Get everyone's buy-in to finalize the goals. Then, start looking for connections, which will allow you to map dependencies and start creating a shareable action plan.
Related tags