One Pager Template
Present your company, product, or idea with a polished one-pager that covers all the essentials.
Uses of One Pager Templates
Whether you're pitching a startup to investors or ideas to your team, you have a limited time to capture their attention and win them over. The one pager template helps you organize the important information and present it in a quick, easily digestible format.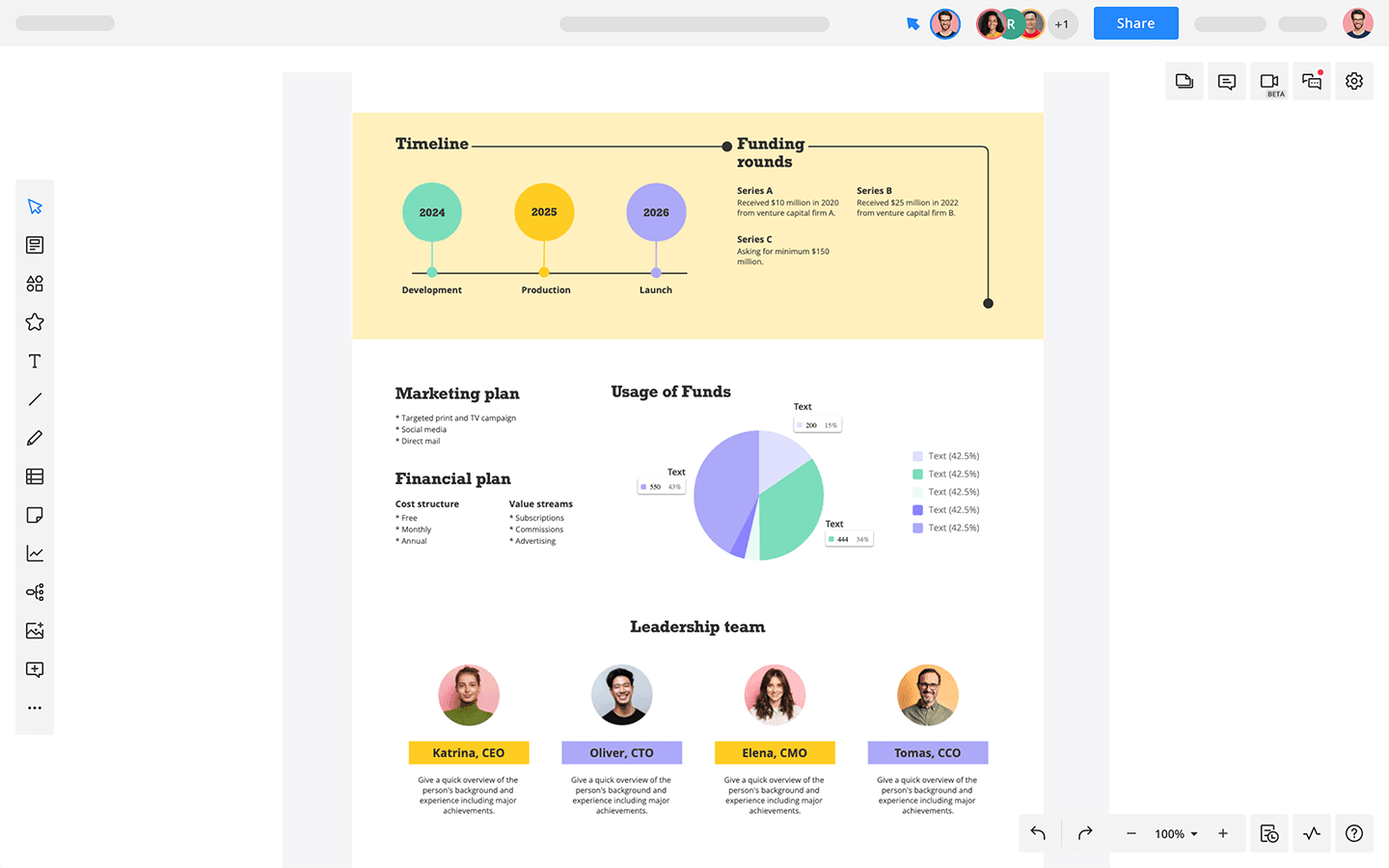 How to create your One Pager Template
1
Open the one pager template in Cacoo.
2
Gather all the information you have about whatever you're pitching including data and research.
3
Decide on the sections for your pitch deck based on what's most important and impactful.
4
Adjust the sections of the pitch deck to meet your needs.
5
Add information to the different sections.
6
Move the sections around based on how you want to prioritize your pitch.
7
Customize the template using colors and fonts.
8
Remove any unrelated content from the diagram, and then download the final version as a PDF to share.
Related tags