Product Brief
Align your team on the purpose, users, risks, and other important factors that will guide your product.
Uses of Product Briefs
A product brief is a starting point for building any product. By answering a few basic questions, you can see any gaps in information, communicate important product details to your team and stakeholders, and have a point of reference to guide important decisions.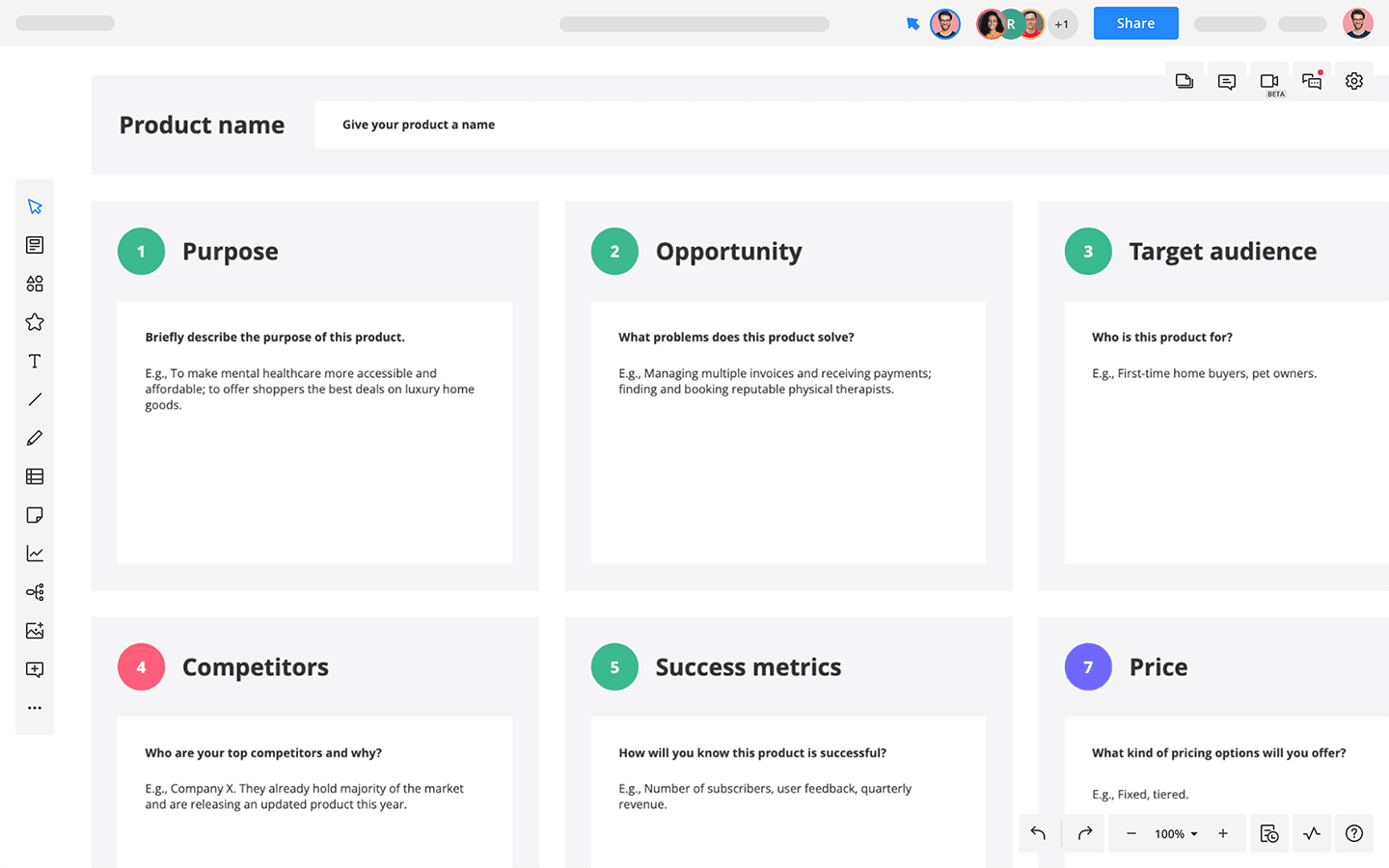 How to create your Product Brief
1
Open the product brief template in Cacoo.
2
Think about why you're building the product and use that to define the rest of your answers. Review the questions, and do any necessary research before you start.
3
Fill in the sections of the brief with as much detail as possible. As a product manager, you might do this alone or with your team. Remember that this is a living document, so it's ok if things change later.
4
Share the completed brief with your product team and stakeholders to gather feedback and ensure alignment.
Related tags