Supply Chain Map
Identify issues and opportunities by mapping out the steps and suppliers in your supply chain.
Uses of Supply Chain Maps
A supply chain map template is a great planning and assessment tool. By providing a visualization of all the entities and functions in your supply chain, the template can help you identify areas of improvement and risk and clearly communicate the flow and relationships within the process.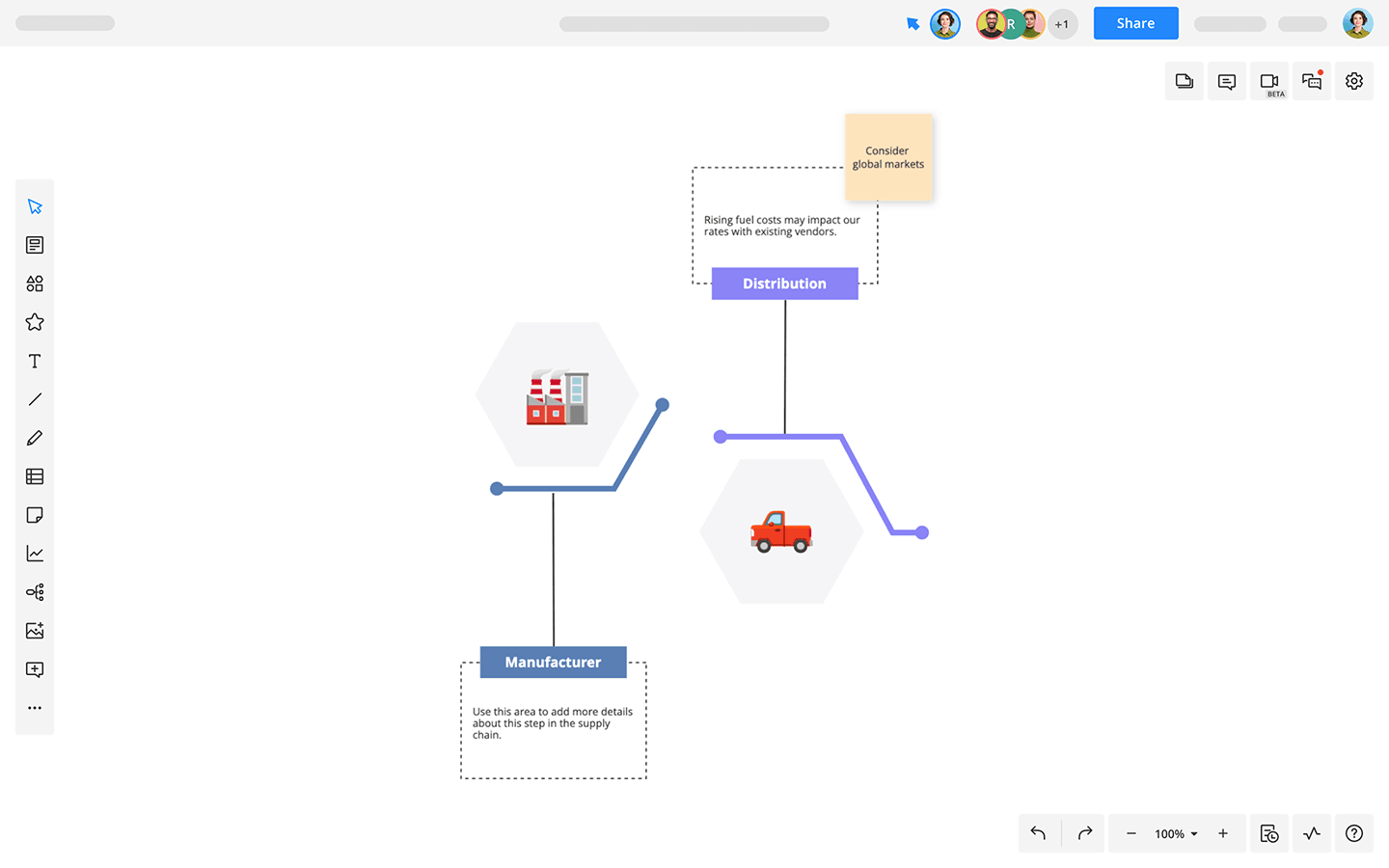 How to create your Supply Chain Map template
1
Open the supply chain map template in Cacoo.
2
Identify the steps and suppliers in your supply chain including production, storage, and distribution.
3
Add the steps and suppliers to the diagram along with icons and short descriptions to provide more context.
4
Use arrows or lines to show the flow of the supply chain and how the steps are connected.
5
Review the diagram to make sure nothing's missing in the supply chain, and share it with your team.
6
Finalize the diagram, and use it to communicate your plan to stakeholders.
Related tags