User-Centered Design Process
User-Centered Design Process
Kickoff product planning with this organizational tool that puts users first.
Uses of User-Centered Design Process
A user-centered design process template is a great tool for structuring your product around the user's needs. Based on lean canvas principles, this template connects the dots between the user and business sides to ensure the two are aligned.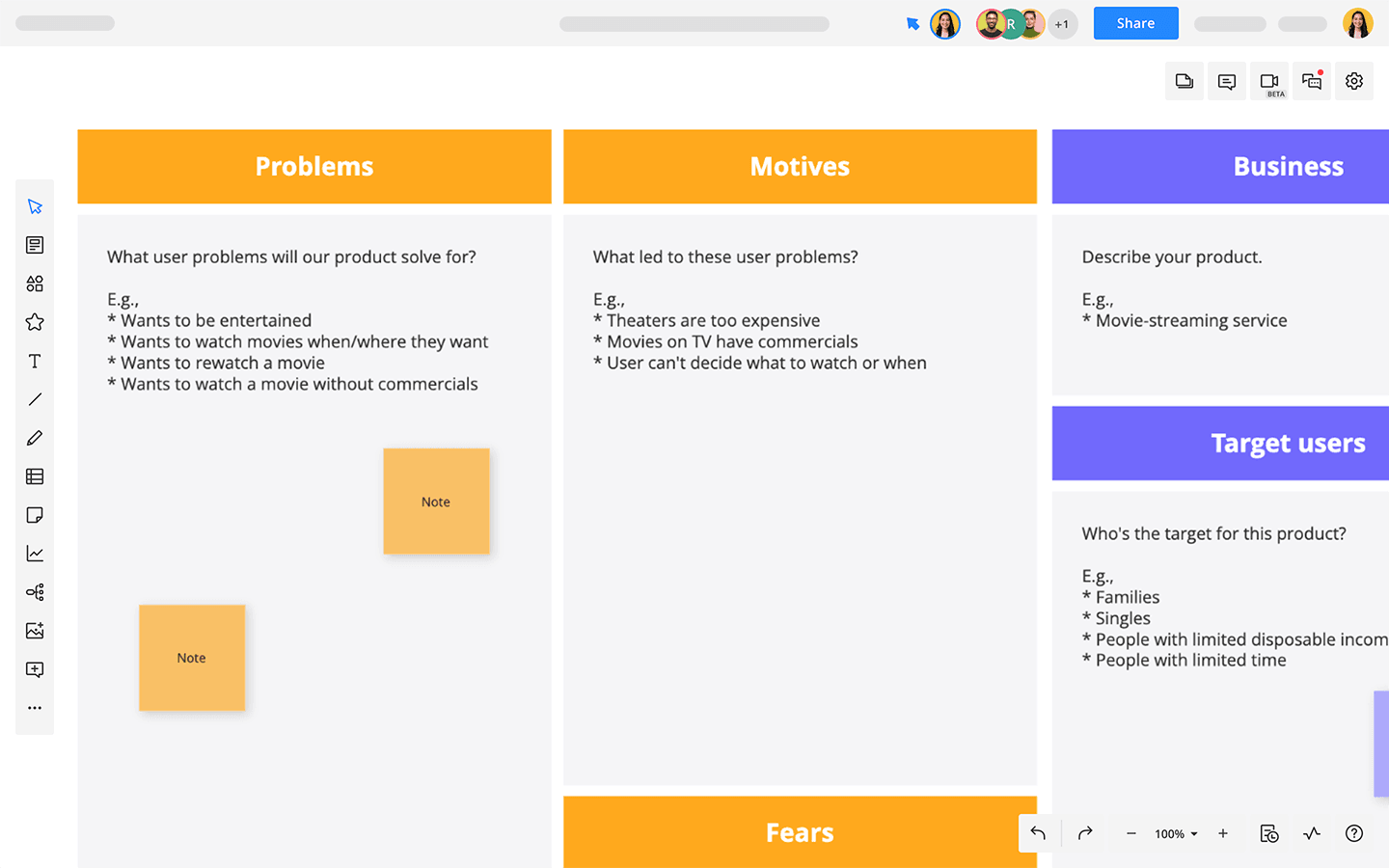 How to create your User-Centered Design Process diagram
1
Open the user-centered design process template in Cacoo.
2
Whether you're working on the diagram alone or with your team, start by exploring the user's perspective by filling out the problems, motives, and fears sections.
3
Move onto exploring the business perspective by filling out the middle section including target users and unique value proposition.
4
Then, use the information from the user and business sections to explore competitive advantages, alternatives, and solutions.
5
Discuss as a team, draw conclusions, and plan next steps.
Related tags