Blank Org Chart
The Blank Org Chart lets you quickly and easily fill in the names and roles of members for any team, company, or organization.
Uses of Blank Org Charts
Organizational charts, or org charts, are great for visualizing the order of and relationships between different roles in one larger context. A well-designed org chart can be a useful tool for defining job descriptions, evaluating staffing needs, and outlining the chain of responsibility.
Having a clear breakdown of department and team structures also helps everyone understand who to contact when handling specific issues. With Cacoo, you can simply add the names and titles of members in your organization and share the finished diagram with others in just minutes!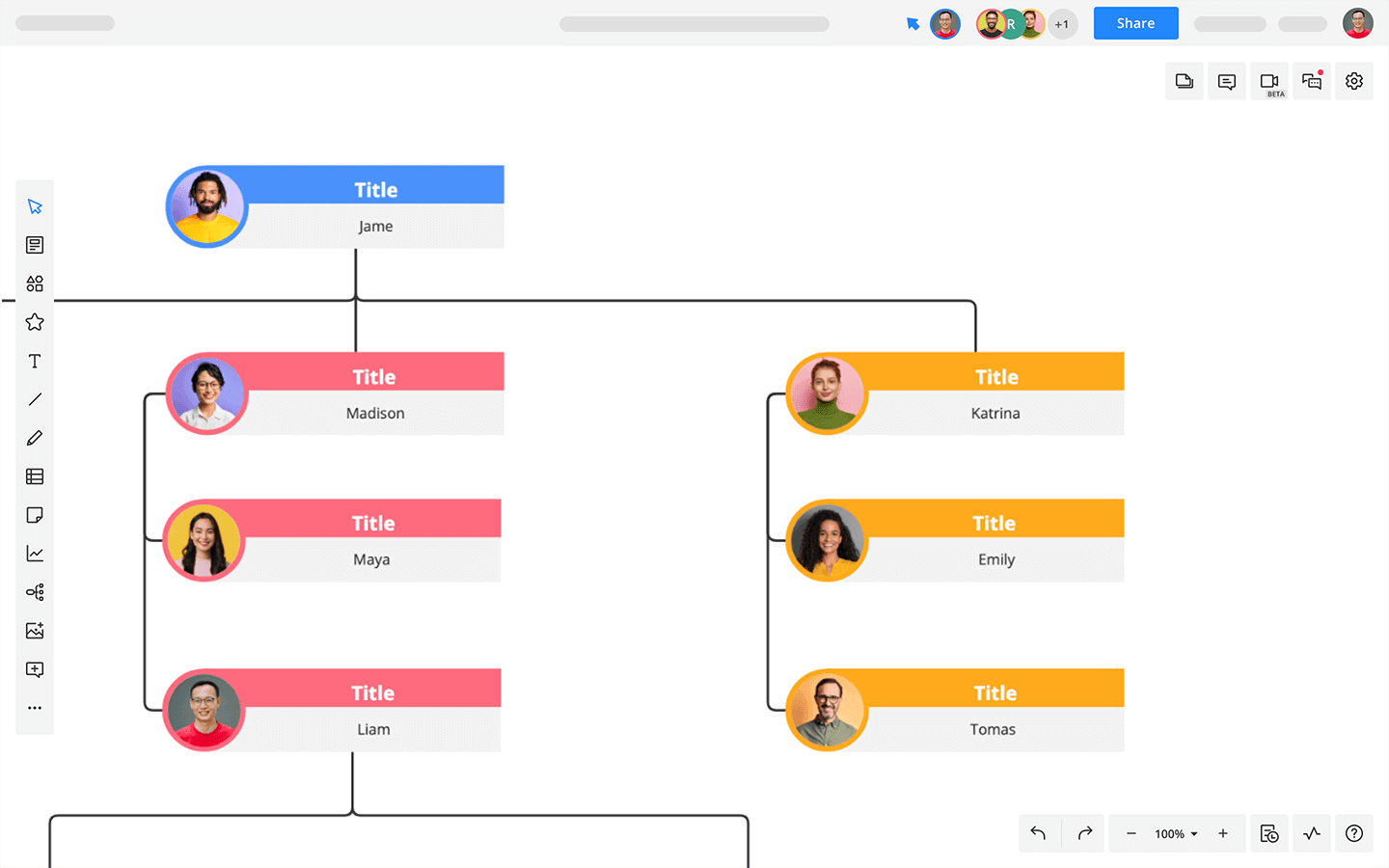 How to create your own Org Chart
Before getting to work on an org chart, make sure you have all the necessary information about team members in your organization.
1
Open the Blank Org Chart in Cacoo.
2
Start from the top, and fill in the name and job title of the highest-ranking member.
3
Go to the next tier, and add the names and job titles of the team members who directly report to the person listed above them.
4
Continue adding members until the chart is complete. You can also add more boxes or redraw arrows as needed to define how different roles relate to each other.
Now, share the chart with your team members or managers to validate information. Aaaand, you're done!
Related tags