Org Chart Template
The Org Chart Template is a helpful diagram you can utilize to show the hierarchy in your company or organization.
Uses of Org Chart Templates
An organizational chart, or org chart, is a diagram that helps visualize the internal structure of an organization by outlining the roles, responsibilities, and relationships between individuals. Creating an org chart for your company or team is a simple way to help all team members understand the position and level of responsibility of everyone in the organization.
Org charts are highly useful for:
Understanding chain of command
Understanding workforce needs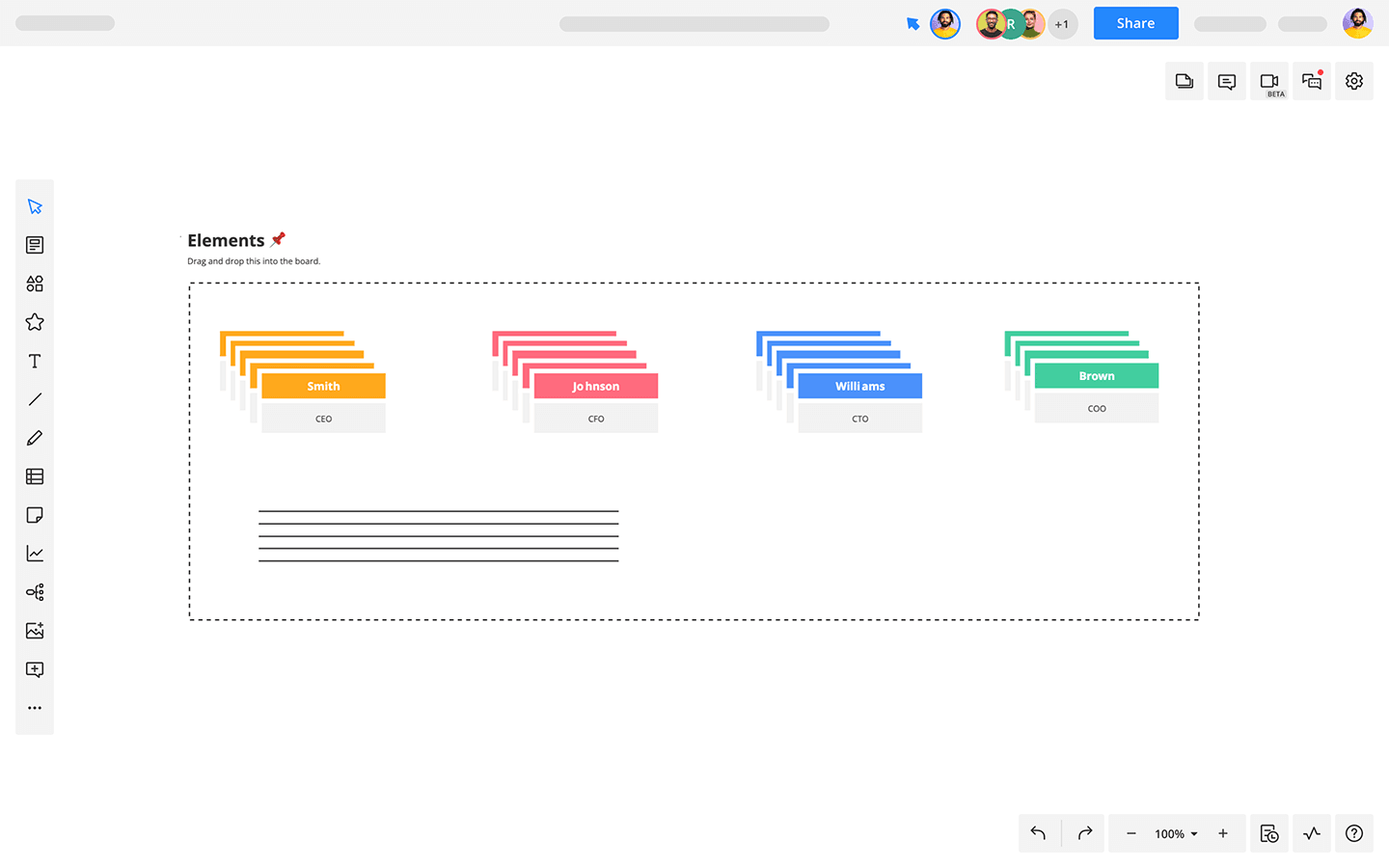 How to create your own Org Chart
To make an org chart, you'll need to gather information about how your company is organized.
1
Collect job information for all team members.
2
Open the Org Chart Template in Cacoo.
3
Fill in the boxes with the name and job title of each team member. It's easiest to start from the top down.
4
Share the org chart with team members or team managers to validate information.
Now, it's all done. Good job!
Related tags