Impact Effort Matrix
Prioritize tasks by analyzing both the effort required to complete them and the impact they'll have.
Uses of Impact Effort Matrix
An impact effort matrix can help you prioritize your work based on the effort required to complete specific tasks and the impact they'll have once completed. Applicable to any project, whether you're developing a new product or renovating a home, this template can help you optimize resources, save time, and get clarity.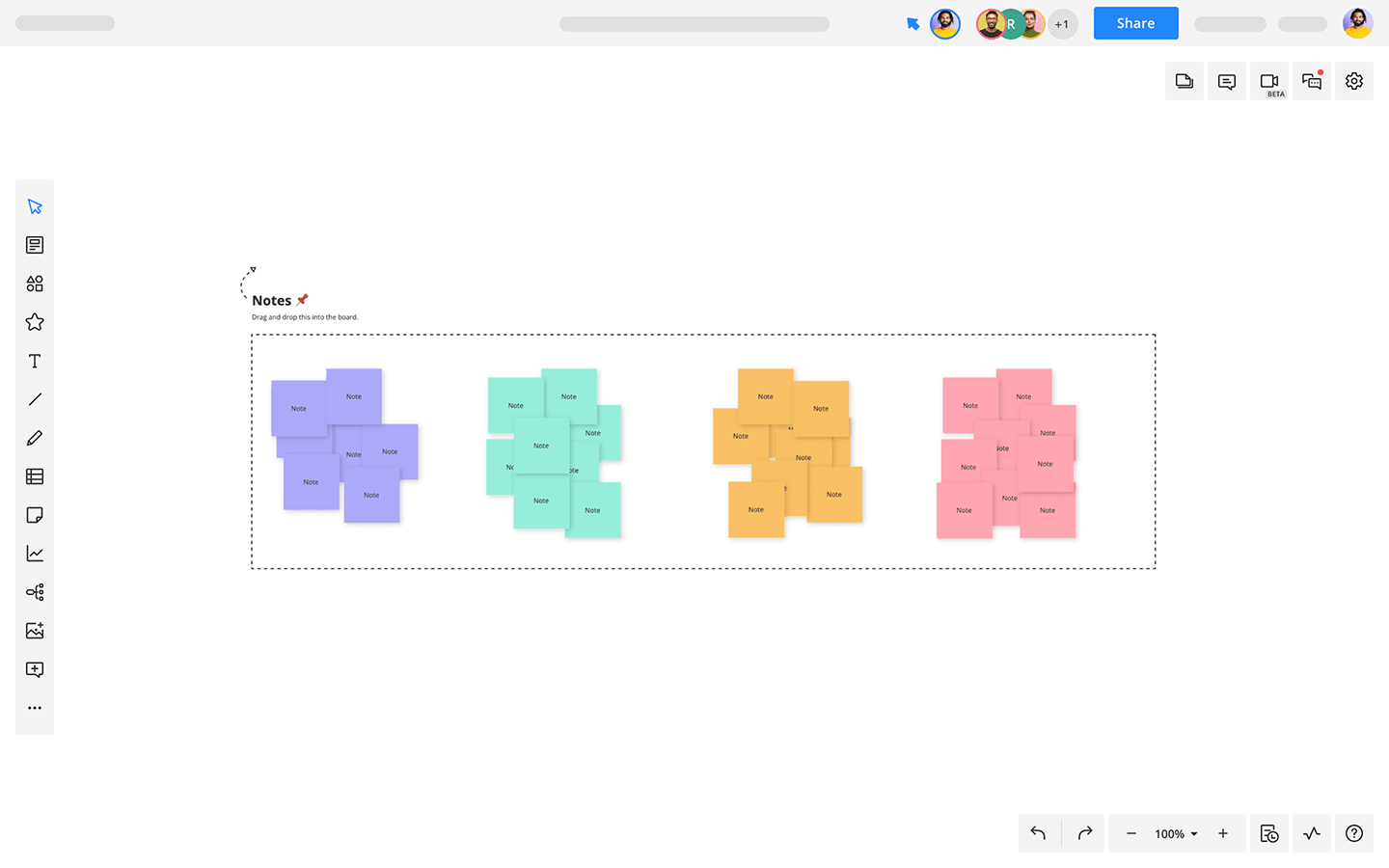 How to create your Impact Effort Matrix template
1
Open the impact effort matrix template in Cacoo.
2
Communicate the purpose of the meeting and how the impact effort matrix works.
3
Set a timer, and ask everyone to start adding sticky notes to the diagram.
4
Discuss each note as a group, moving the stickies to the appropriate sections of the diagram.
5
Use the finalized diagram to create an action plan and assign tasks.
Related tags