Itinerary Template
Organize a planned or potential trip with this simple, travel-focused template.
Uses of Itinerary Templates
Whether you're mapping out an upcoming trip or starting to envision a dream vacation, the itinerary template offers a simple tool for organizing your days on the road. The visually driven diagram provides an overview of each day so you can plan your budget, packing list, and schedule.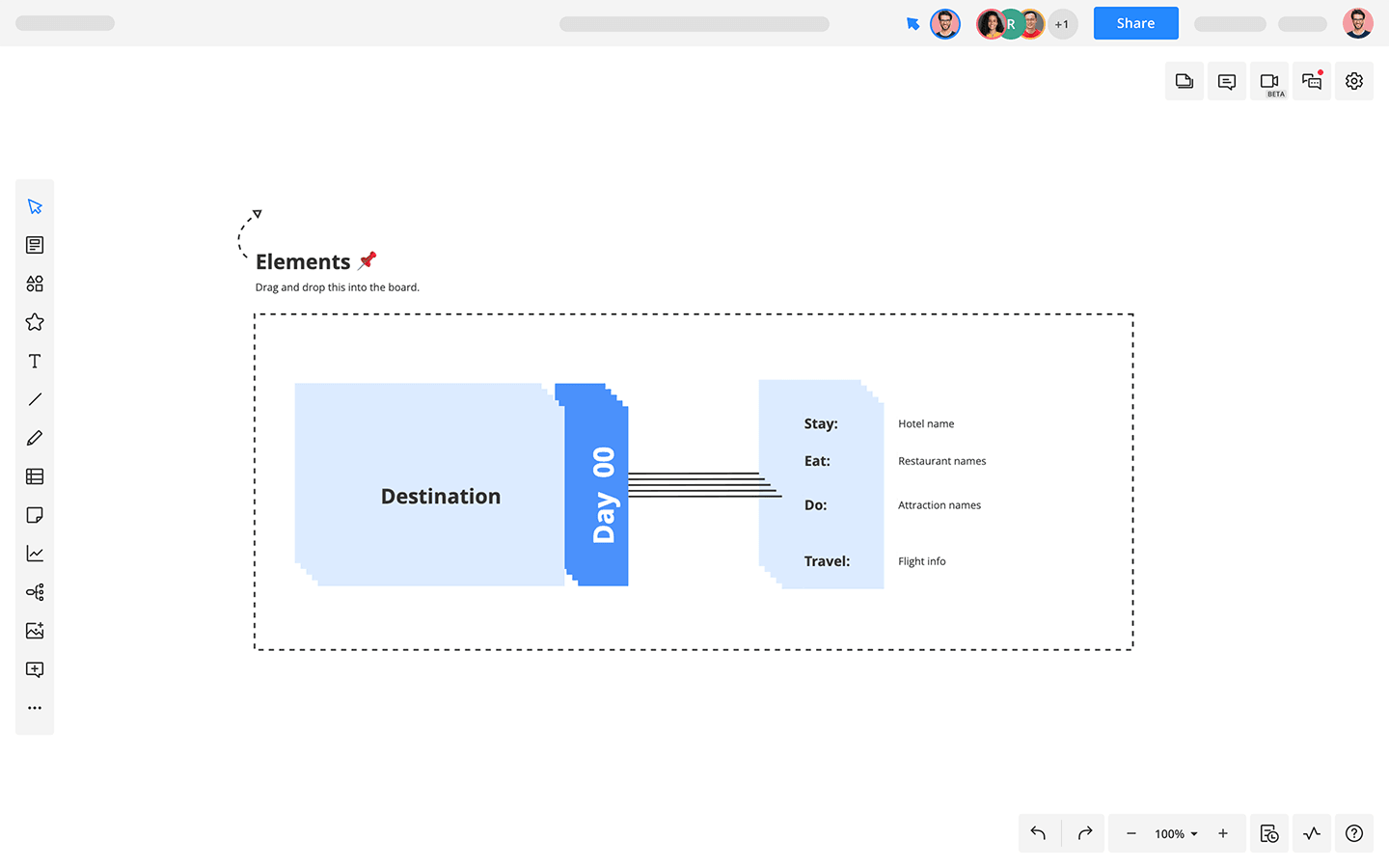 How to create your Itinerary Template
1
Gather all the information for your trip including flights and reservations.
2
Open the itinerary template in Cacoo.
3
Customize the days and destinations in the diagram based on where you're going and for how long.
4
Add information for each day of your trip including where you're staying, where you're planning to eat, and what you want to do. You can change, delete, and add different sections as needed.
5
Share the itinerary with anyone joining you on the trip or friends and family who might need to know where you are while you're away.
Related tags