Kanban Board Example
Never miss a deadline again when you track your project progress with our Kanban Board Example. You can see what takes priority at a glance as you move project sticky notes through the phases of completion.
Uses of Kanban Board Examples
Kanban boards are a simple and effective tool to visualize workflows. You can easily see which tasks are ongoing, in progress, in review, or completed and stay on top of the bottlenecks in your workflow. A Kanban board also helps with managing multiple projects, allowing teams to weigh priorities and focus resources on what matters most.
By using a Kanban board in daily work, you can:
Assess and manage workloads
Allocate necessary resources to complete projects
Evaluate team performance
Identify potential bottlenecks
Kanban boards are a popular workflow management tool for designers and developers in Agile work environments, but they can be used for general project management in any industry. Sign up for Cacoo today, and you can set yourself up for success by using the Kanban Board Example to stay organized and create accountability!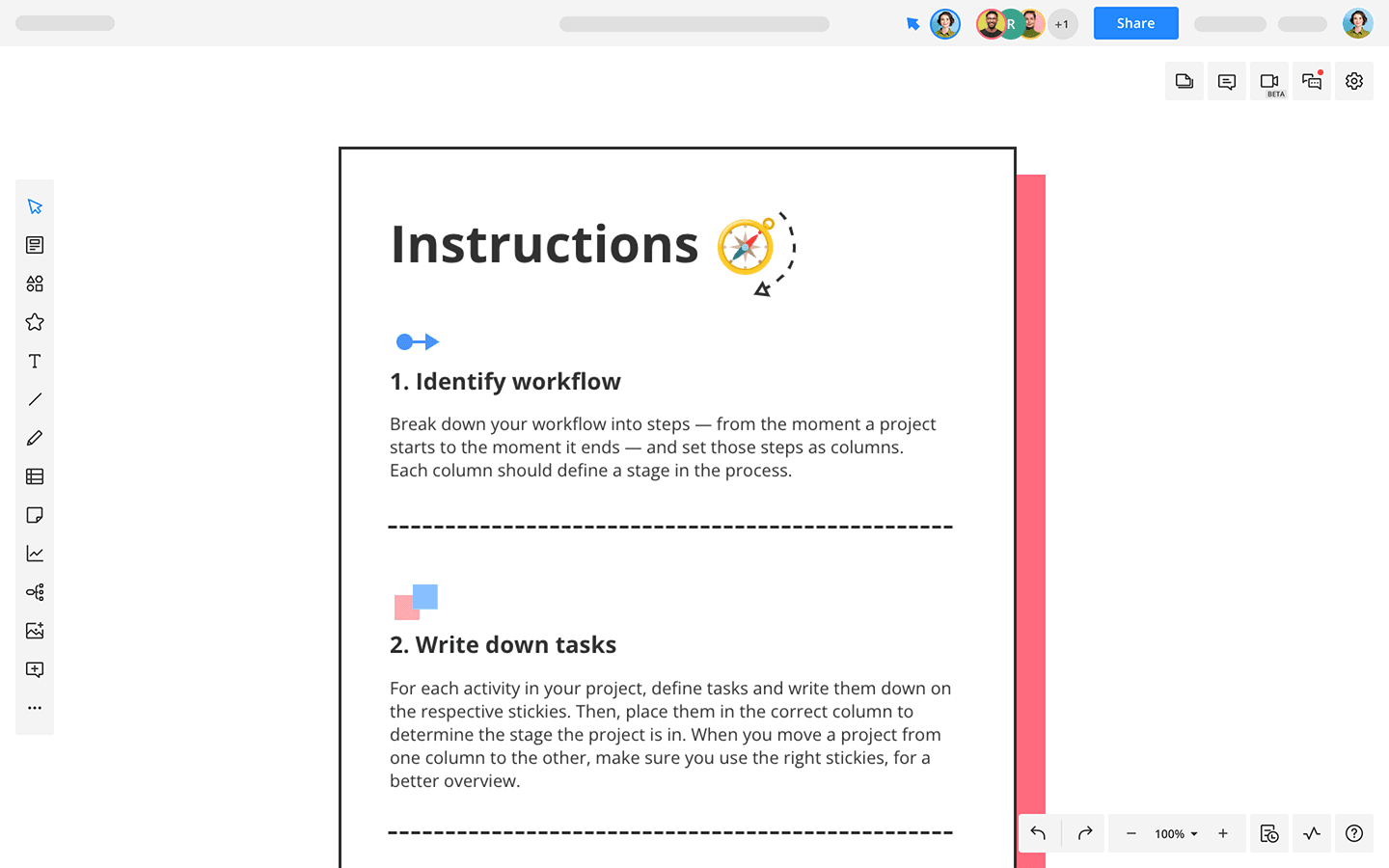 How to create your own Kanban Board
With Kanban boards, teams can make sure everyone is working on the right tasks at the right time. Cacoo allows you to easily create a customized diagram and collaborate on it throughout a project.
1
To begin, open the Kanban Board Example in Cacoo. Remove any columns you don't plan to use.
2
Use the sticky notes to list tasks in the correct status columns. Share it with your team, and have everyone fill in the status of their tasks as well.
3
Add more sticky notes as needed, and drag them to different status columns as your team progresses.
4
Throughout the project, refer back to the diagram to evaluate progress and prioritize the most important tasks. It really is that easy!
Related tags