Kanban Board Template
View your team's progress through a project with a Kanban Board Template. Move tasks through 'to do,' 'in progress,' and 'done' as teams accomplish each phase.
Uses of Kanban Board Templates
Set up your team for success by using a Kanban board diagram to visually track and organize a project. The diagram displays teams in rows and project statuses in columns, allowing collaborators to see who's responsible for each assignment and the task progress.
The Kanban method is an Agile project management tool frequently used to:
Improve the efficiency of multi-stage and cross-team projects
Establish accountability and transparency across all teams
Identify potential or current delays in the workflow
Manage and balance workloads
The Kanban method originally involved a real blackboard or whiteboard, so online diagrams feature the same sticky note format. From a visual standpoint, organizing the 'to do,' 'in progress,' and 'done' categories by color makes it easy to understand the project's status at a glance.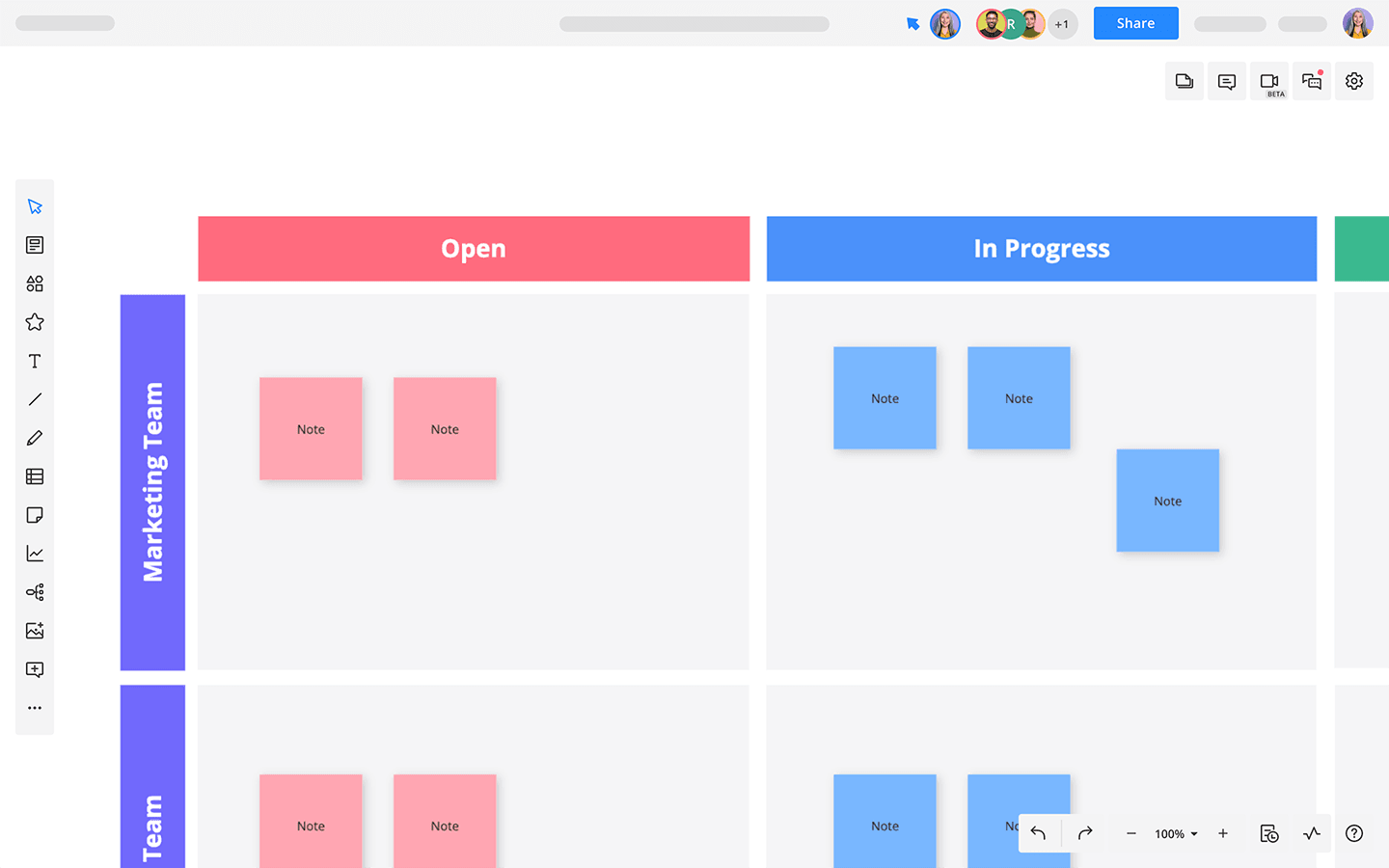 How to create your own Kanban Board
Kanban boards are quite simple to create, especially with a template. The most important thing is to continually update the diagram as your project progresses to keep everyone in the loop.
1
Break down your project into steps, and think about what needs to be completed in each phase.
2
Open the Kanban Board Template in Cacoo.
3
Label each row with a team or individual assignee.
4
Fill in the sticky notes in the 'to do' column for each team.
5
Share the diagram with your collaborators. As the project progresses, each assignee should move items to the 'in progress' and 'done' columns.
If you have a lot of tasks to add, simply drag additional sticky notes onto the diagram. Be sure to choose the right color for each status column!
Related tags