Matrix Organizational Chart
Matrix Organizational Chart
A Matrix Organizational Chart makes it easy to visualize the cross-collaborative structure of workplace teams.
Uses of Matrix Organizational Charts
A matrix organizational chart shows the functional roles of people in a company across various teams or projects. Instead of only visualizing a top-down structure, it also includes relationships between people who work on the same team or project but report to different supervisors.
Org charts can be used to:
Develop a flexible, collaborative company culture
Create highly skilled cross-functional teams
Define functional vs. project-based authority structures
Align knowledge and decision-making across departments
The Cacoo Matrix Organizational Chart can be customized to your organization's needs. Change titles, add names, and play with colors to perfect your diagram.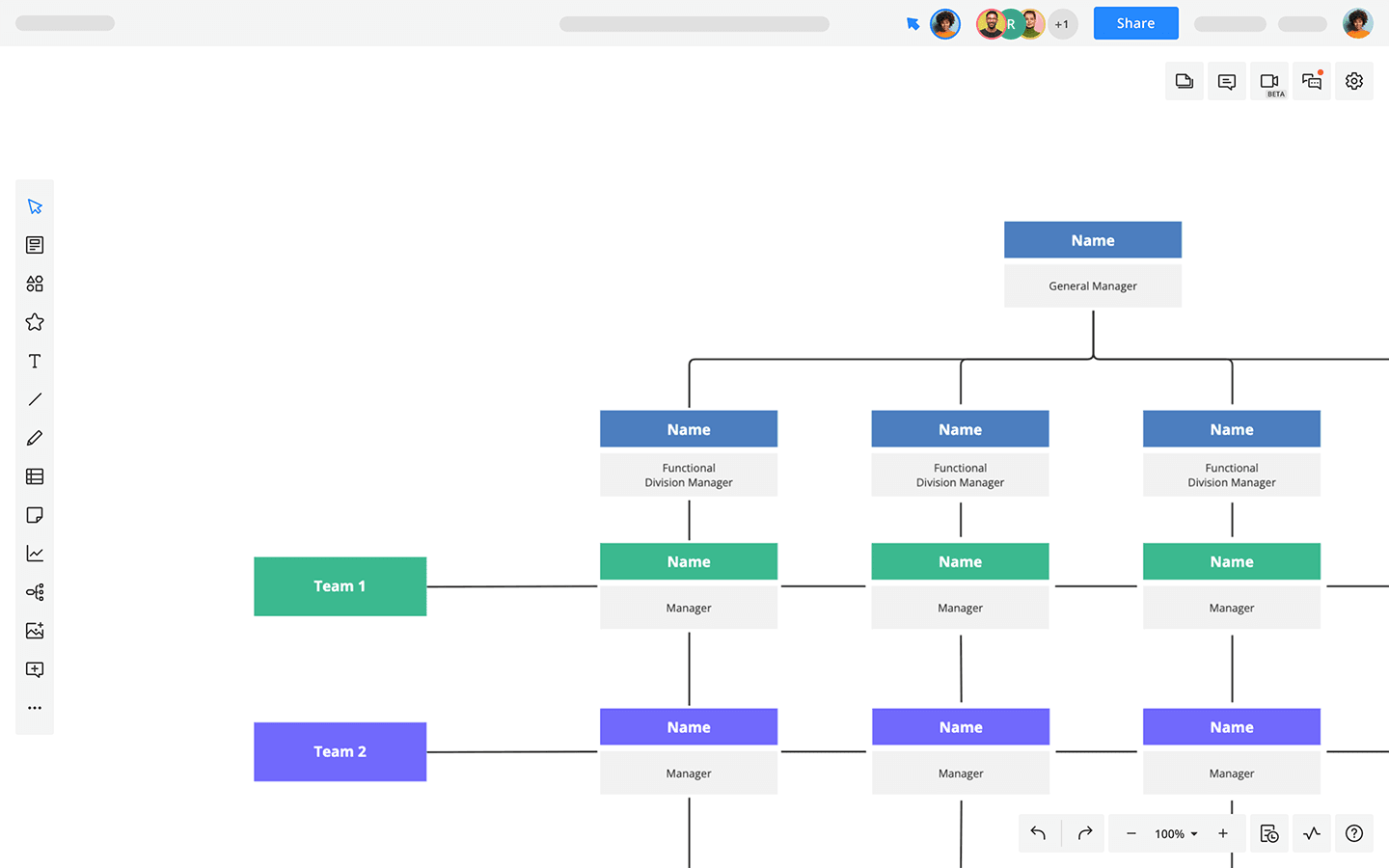 How to create your own Matrix Organizational Chart
To make a chart, you'll need to understand how your company plans to assign roles and divide project responsibilities.
1
Open the Matrix Organizational Chart template in Cacoo, and add the teams/projects in the first column.
2
Now, add the general manager's name in the highest box at the top of the diagram. Depending on your organization, the highest person of authority may have a different title.
3
Next, list the second tier of managers who report to the general manager.
4
Now, list the members who are contributing to each team/project. Make sure the member is listed under the correct manager.
5
Complete this action for each team/project row.
The only thing left to do is to ask collaborators from different teams to review your chart and check that the functional structure makes sense. All done!
Related tags