Monthly Calendar Whiteboard
Monthly Calendar Whiteboard
Our Monthly Calendar Whiteboard is a popular diagram for anyone who wants a quick visual for upcoming projects or events happening on a monthly basis.
Uses of Monthly Calendar Whiteboards
A monthly calendar whiteboard is especially useful to keep track of any holidays, events, birthdays, and appointments going on each month. Having an overview of the entire month allows you to better plan out your tasks.
In a business setting, a monthly calendar is a must-have tool for tracking projects, meetings, and other work commitments. Calendars can be used to share dates that are important to an entire organization or to manage individual productivity with personal reminders and soft deadlines.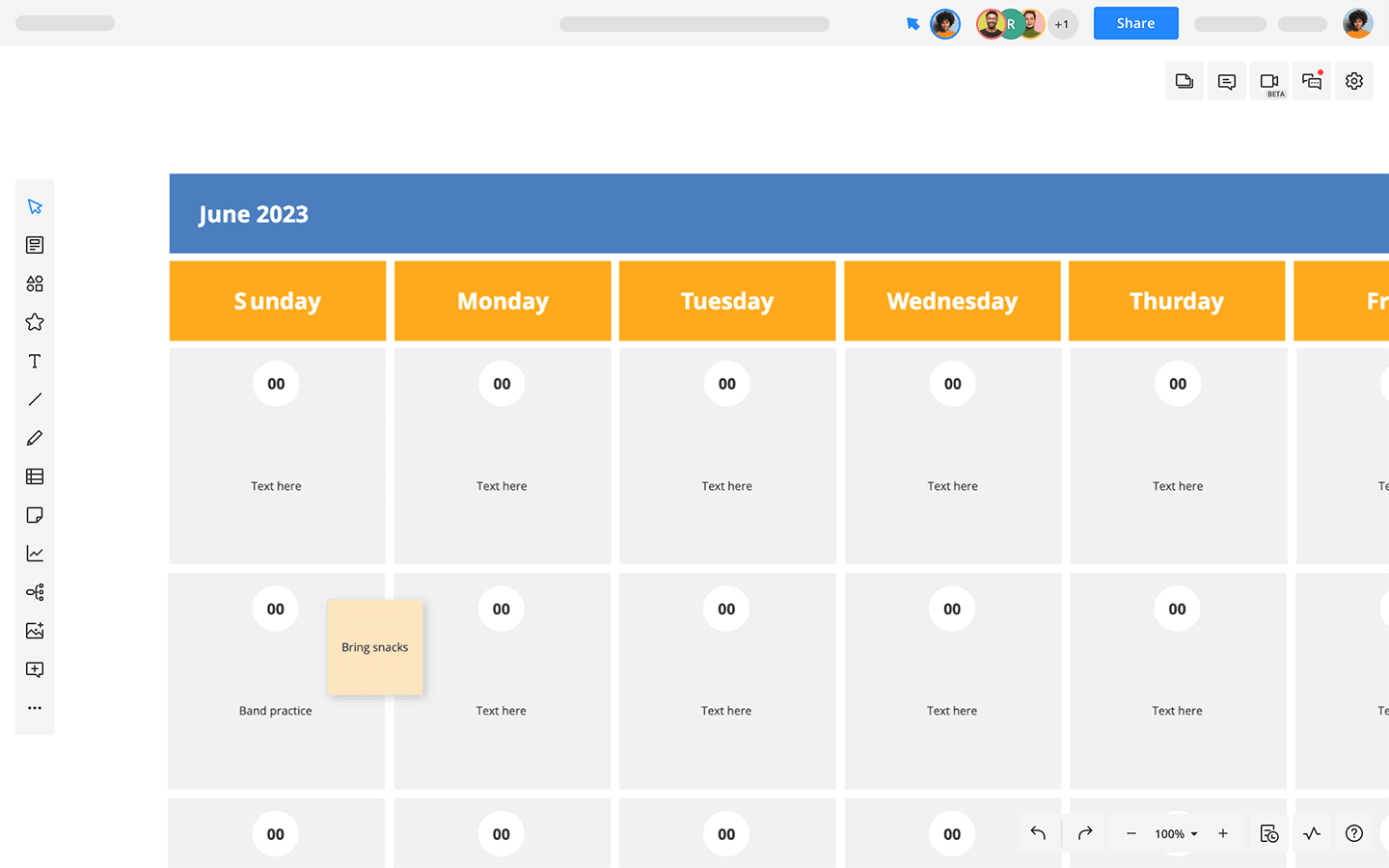 How to create your own Monthly Calendar Whiteboard
1
Just open up the Monthly Calendar Whiteboard in Cacoo.
2
Label the diagram with the correct month and corresponding days.
3
Now, start personalizing it with the activities or commitments you need to remember.
4
Once finished, you can store the diagram in the cloud, print it, or share it with others. Easy peasy!
Related tags