Parking Lot Template
Keep meetings on track while saving off-agenda ideas and input for future discussion.
Uses of Parking Lot Templates
A parking lot template helps you stick to your meeting agenda while providing a space to track unrelated ideas and input for future discussion. The format works with research interviews and any type of meeting including one-on-ones and retros.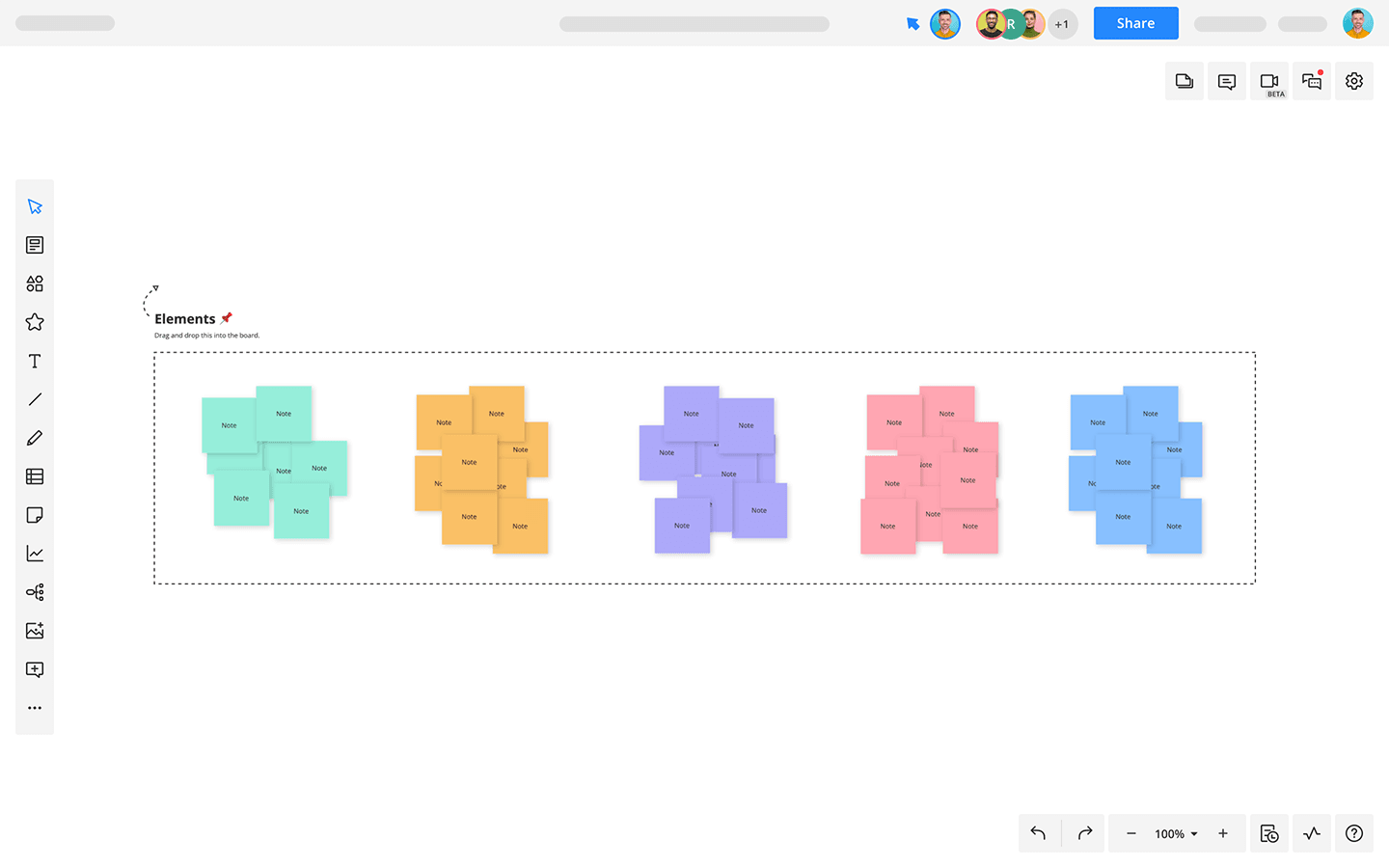 How to create your Parking Lot Template
1
Open the parking lot template in Cacoo.
2
Place agenda items in the "Under discussion" section of the diagram.
3
If someone has an idea or comment that could or does take the meeting off track, ask them to add a note to the appropriate section of the parking lot.
4
Save time at the end of the meeting to go through all the items in the parking lot. Discuss the notes as a team, grouping related notes together and moving them to different sections as needed.
5
Create action items for any relevant sticky notes, and set up another meeting to discuss the other ideas in more depth.
Related tags