Stages of Customer Journey
Stages of Customer Journey
Get an overview of how customers connect with your product or brand at each stage of their journey.
Uses of Stages of Customer Journeys
Mapping out the stages of a customer journey can help you understand how and when customers interact with your brand or product and uncover opportunities to better meet customer needs. This template can be used as a preliminary step to creating a more detailed customer journey map.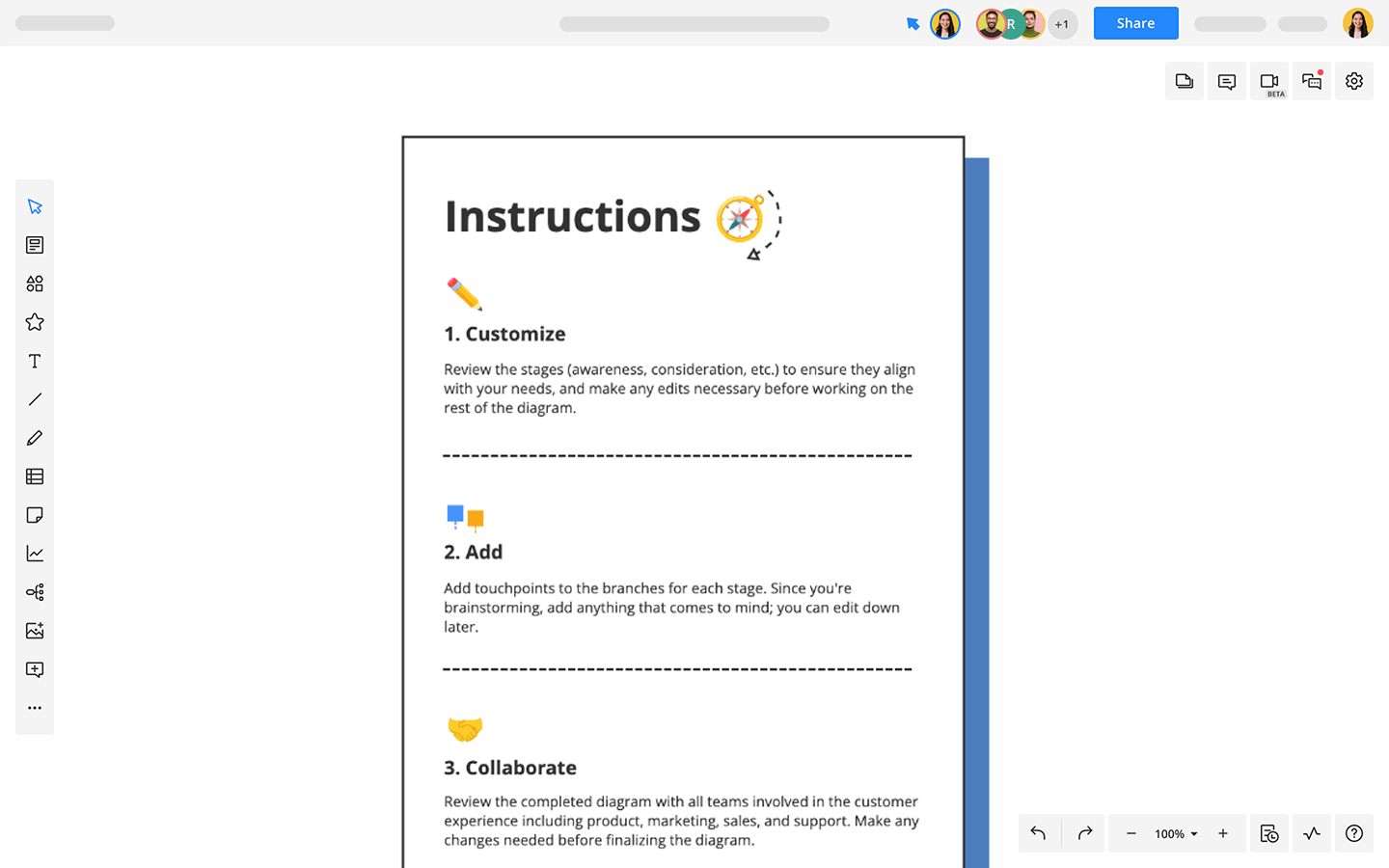 How to create your Stages of Customer Journey template
1
Open the stages customer journey template in Cacoo.
2
Review the stages (awareness, consideration, etc.) to ensure they align with your needs, and make any edits necessary before working on the rest of the diagram.
3
Determine if there's a specific timeline you want to work through. For example, customer touchpoints might be different depending on the timeframe (e.g., holidays, summer).
4
Add touchpoints to the branches for each stage. Think about all possibilities; you can edit down later.
5
Review the completed diagram with all teams involved in the customer experience including product, marketing, sales, and support.
6
Make any changes needed before finalizing the diagram.
Related tags