Stakeholder Map
Identify the people interested and involved in your project to determine your communication and action plans.
Uses of Stakeholder Maps
Creating a stakeholder map at the start of your project will provide an overview of who's involved and how they may impact things. This can also help you understand their priorities, the role they'll play, and how and when you should engage with them. Before mapping, you should have a clear idea of the project so you're able to identify stakeholders correctly.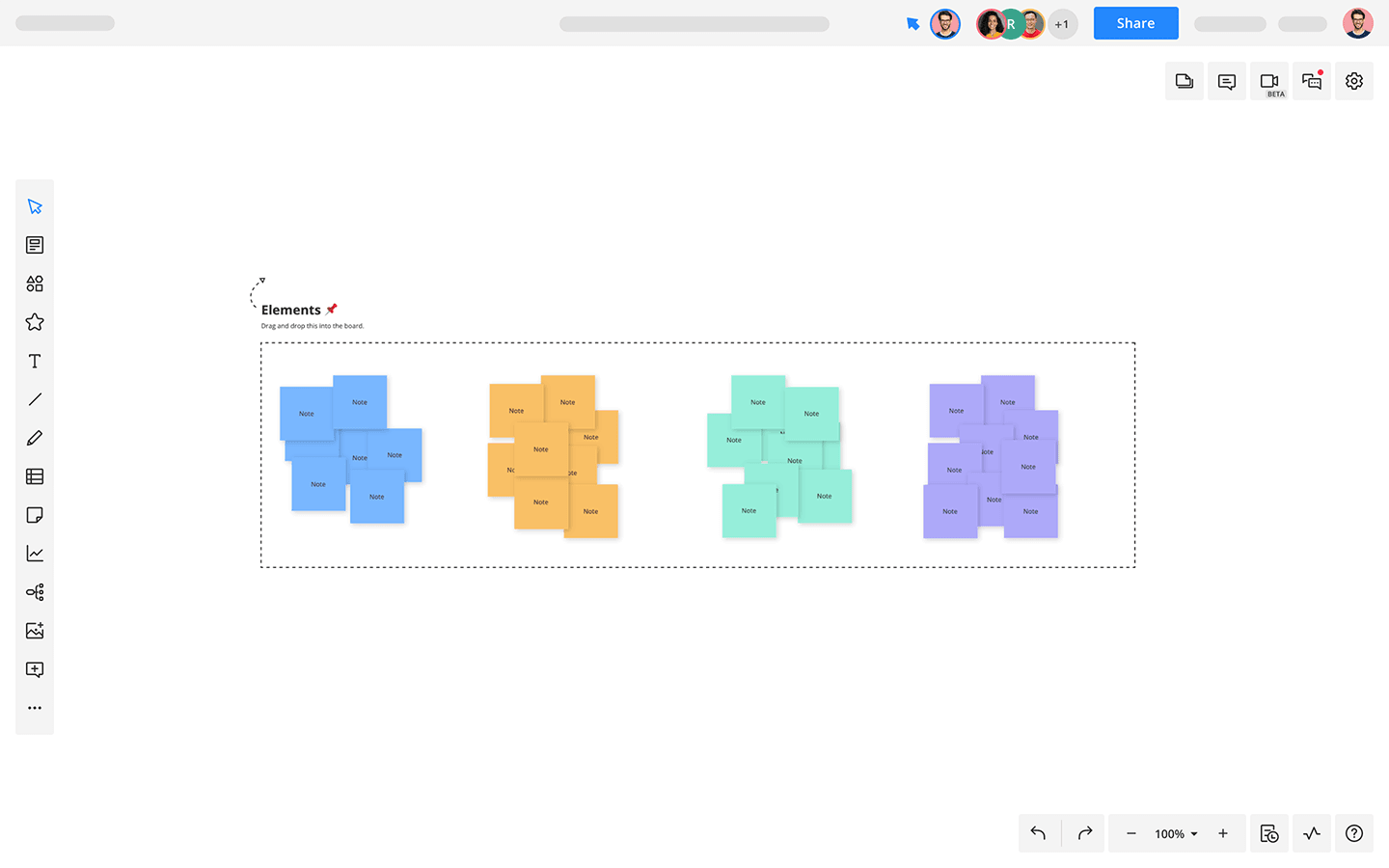 How to create your Stakeholder Map
1
Open the stakeholder map template in Cacoo.
2
Clarify your project details to determine who'll need to be involved and at what level.
3
Start adding sticky notes to the different sections. You can use people's names, titles, or even department or group names.
4
After adding all the names, see if you can find any connections between them. Do they already work together? Is there an opportunity for cross-functional collaboration?
5
Once you understand who your stakeholders are, decide how you'll prioritize them, which will help you create a plan to communicate with and manage them.
Related tags