Technology Lifecycle
Map the lifecycle of your product, from concept to discontinuation, to inform decisions, strategy, and investments.
Uses of Technology Lifecycles
A technology lifecycle maps out the stages of a product, from when it's developed to when it's discontinued, to help companies understand the time and cost to develop a product, when it will recover that cost and become profitable, and when to develop new products for long-term success.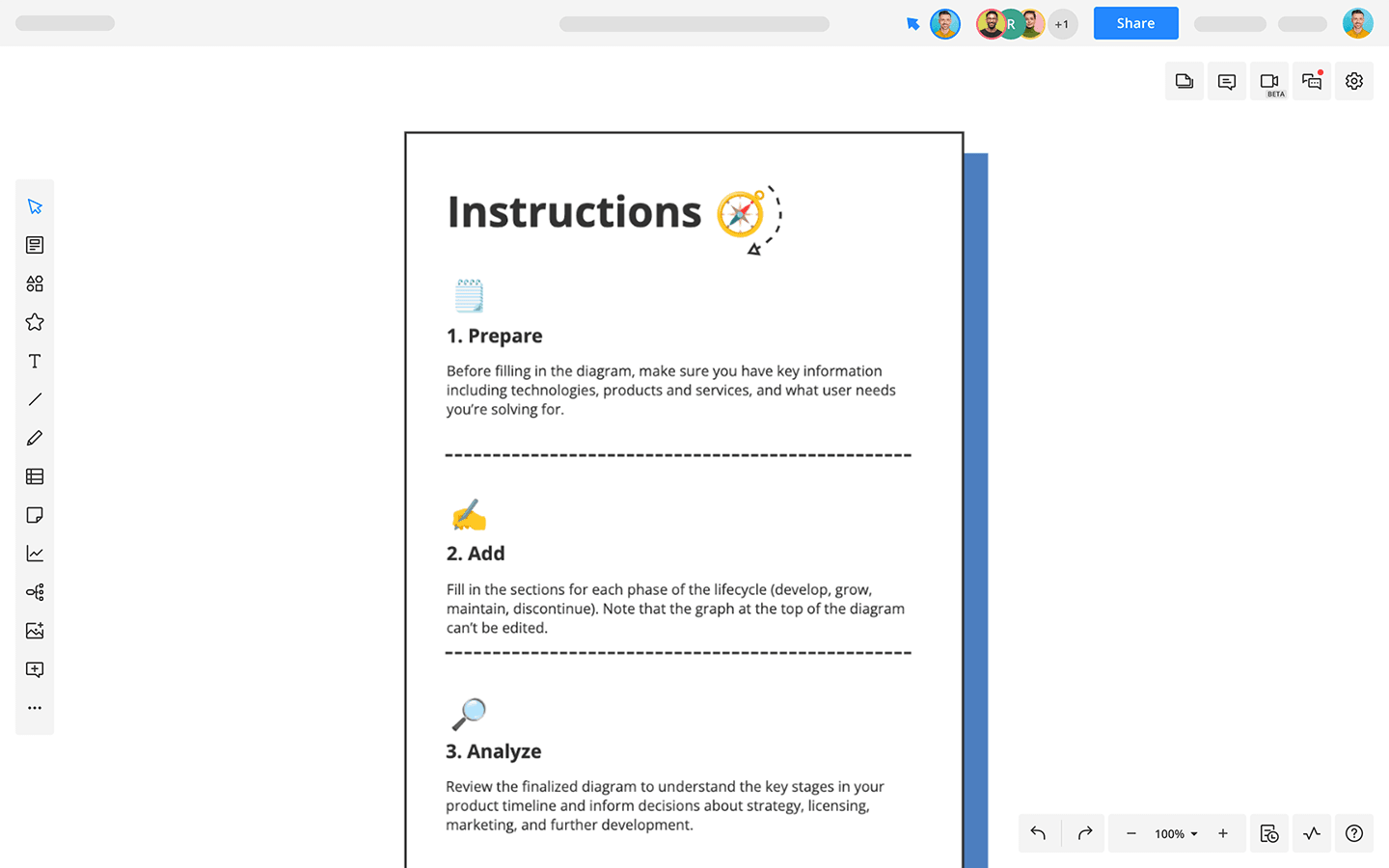 How to create your Technology Lifecycle template
1
Open the technology lifecycle template in Cacoo.
2
Before filling in the diagram, make sure you have key information including technologies, products and services, and what user needs you're solving for.
3
Fill in the sections for each phase of the lifecycle (develop, grow, maintain, discontinue). Note that the graph at the top of the diagram can't be edited.
4
Review the finalized diagram to understand the key stages in your product timeline and inform decisions about strategy, licensing, marketing, and further development.
Related tags