Marketing Diagram
Use the Marketing Diagram to answer key questions about product or brand marketing goals, so you can target the right audiences.
Uses of Marketing Diagrams
Good marketing starts with understanding the target audience. While the best marketing strategy depends on your goals, every organization needs to answer the same important questions to come up with a successful plan.
Marketing diagrams are useful for:
Identifying the right audiences to target
Defining the tools and channels needed to implement a strategy
Evaluating and improving current marketing tactics
Getting stakeholder buy-in to increase marketing budgets
Developing ideas to increase customer lifetime value
Our Cacoo template includes topics like targeting, strategic partnerships, marketing budget, and customer retention to help you get started. Feel free to add or remove sections for a customized marketing plan!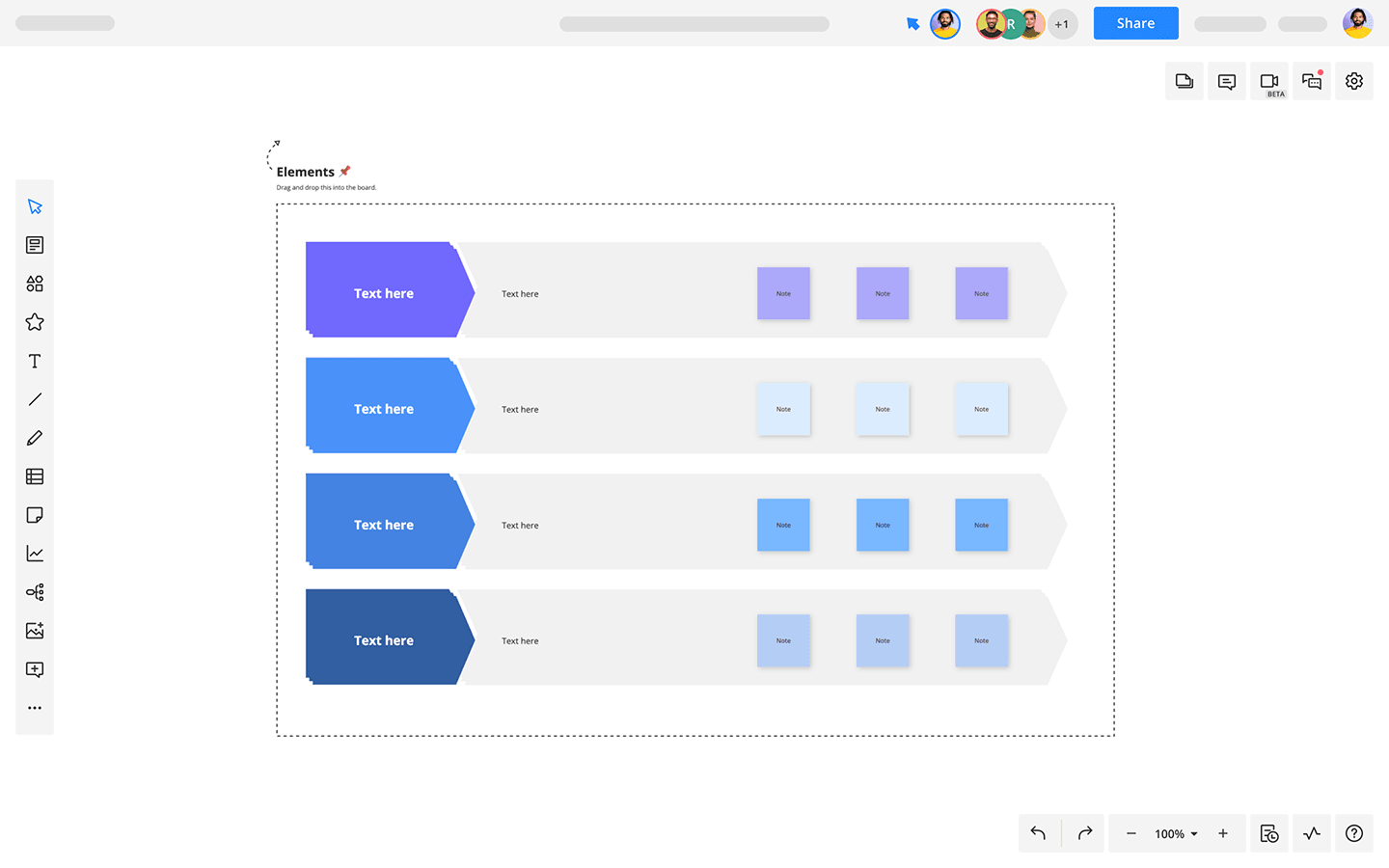 How to create your own Marketing Diagram
Try tackling your next big campaign by visualizing your marketing goals. Before you begin, it's a good idea to gather data about current marketing outreach and performance.
1
Open the Marketing Diagram in Cacoo, and decide what categories you want to include.
2
Use the existing sections, or input new categories in the left column.
3
Add a brief summary of your organization's marketing goals or strategy above the diagram, which provides context to the reader.
4
In the left column of the diagram, list questions or insights that relate to each topic category. Based on the marketing data you currently have, what crucial questions does your team need to answer to develop a well-rounded strategy?
5
The final step is to share the diagram with your team and work together to answer the questions in each section.
By the end of the exercise, you should have a host of new ideas for reaching more customers and improving interactions with current customers.
Related tags