Projected Budget
Plan for professional or personal spending by creating a visual breakdown of expenses.
Uses of Projected Budgets
Whether you're pitching a project to investors, requesting funds for next quarter, or trying to manage personal finances, the projected budget template can help you communicate your plan in a visual way.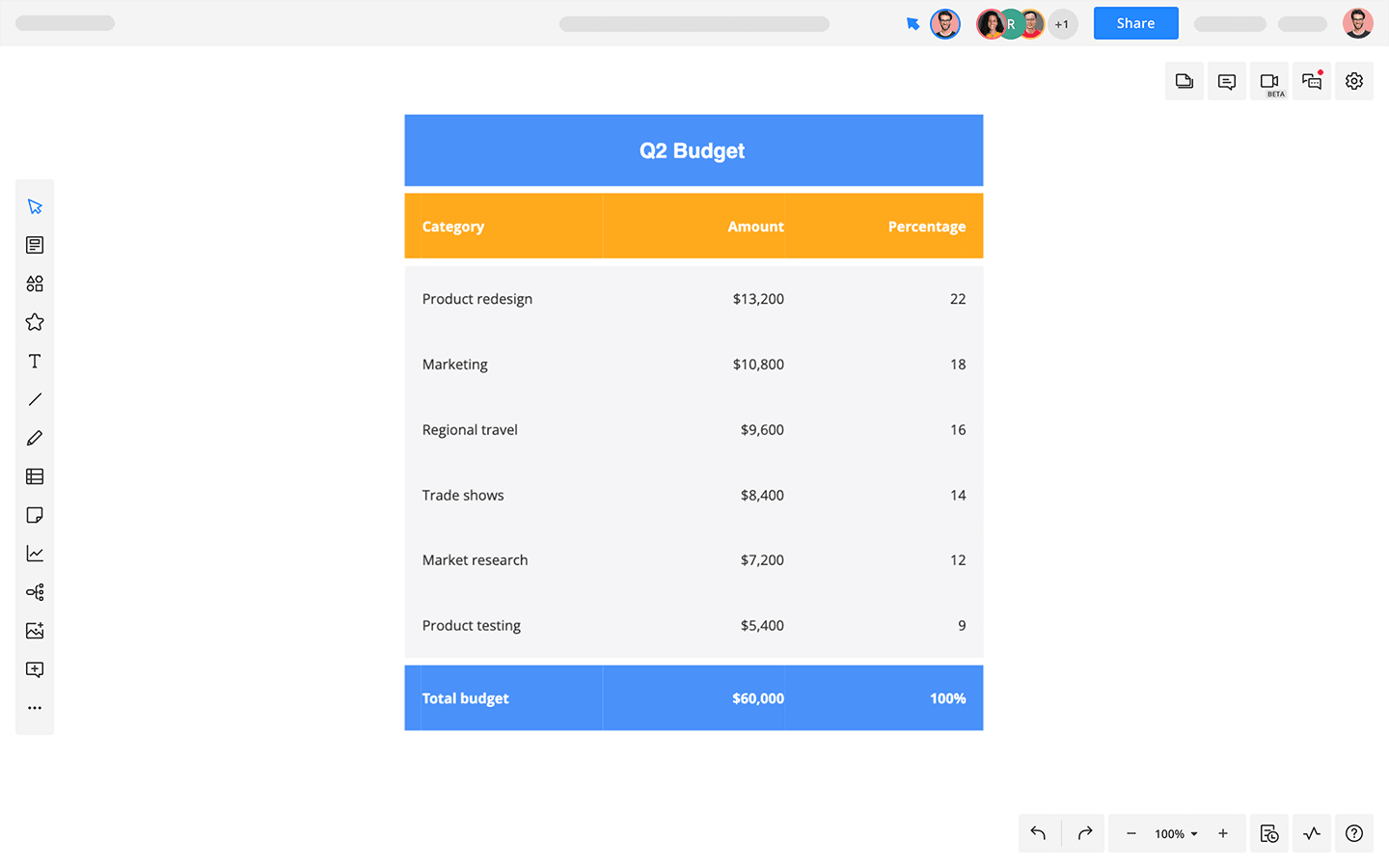 How to create your Projected Budget diagram
1
Open the projected budget diagram template in Cacoo.
2
Choose the Cacoo chart that works best for you (e.g., bar charts are good for comparison while pie charts provide a visual breakdown).
3
Customize the chart with colors and fonts.
4
List your biggest expenses in the chart, and add the amount for each category. Create an "Other" category for smaller expenses.
5
Share the diagram for feedback, and finalize the budget.
6
Revisit the budget regularly to make sure you're sticking to it.
Related tags