Triple Venn Diagram
Venn diagrams are one of the simplest and most used diagrams for showing commonalities and differences. For everything from teaching to business analysis, the Triple Venn Diagram makes it easy to compare three things and uncover deeper relationships.
Uses of Triple Venn Diagrams
When you need to visualize similarities and differences between different topics, Venn diagrams are the way to go! Curious about the relationships between cats, dogs, and rabbits? Verbs, adjectives, and adverbs? Research, design, and development teams? Business goals, opportunities, and pain points? The Triple Venn Diagram can be used to analyze these topics and many others.
Whether it's for work, school, or fun, Venn diagrams offer a quick way to:
Organize related information into groups
Explore commonalities between items or ideas
Draw conclusions from comparisons
Look for relevant patterns among ideas
Fill in each section of the diagram and put it in your presentation or paper, or pass it along to your team.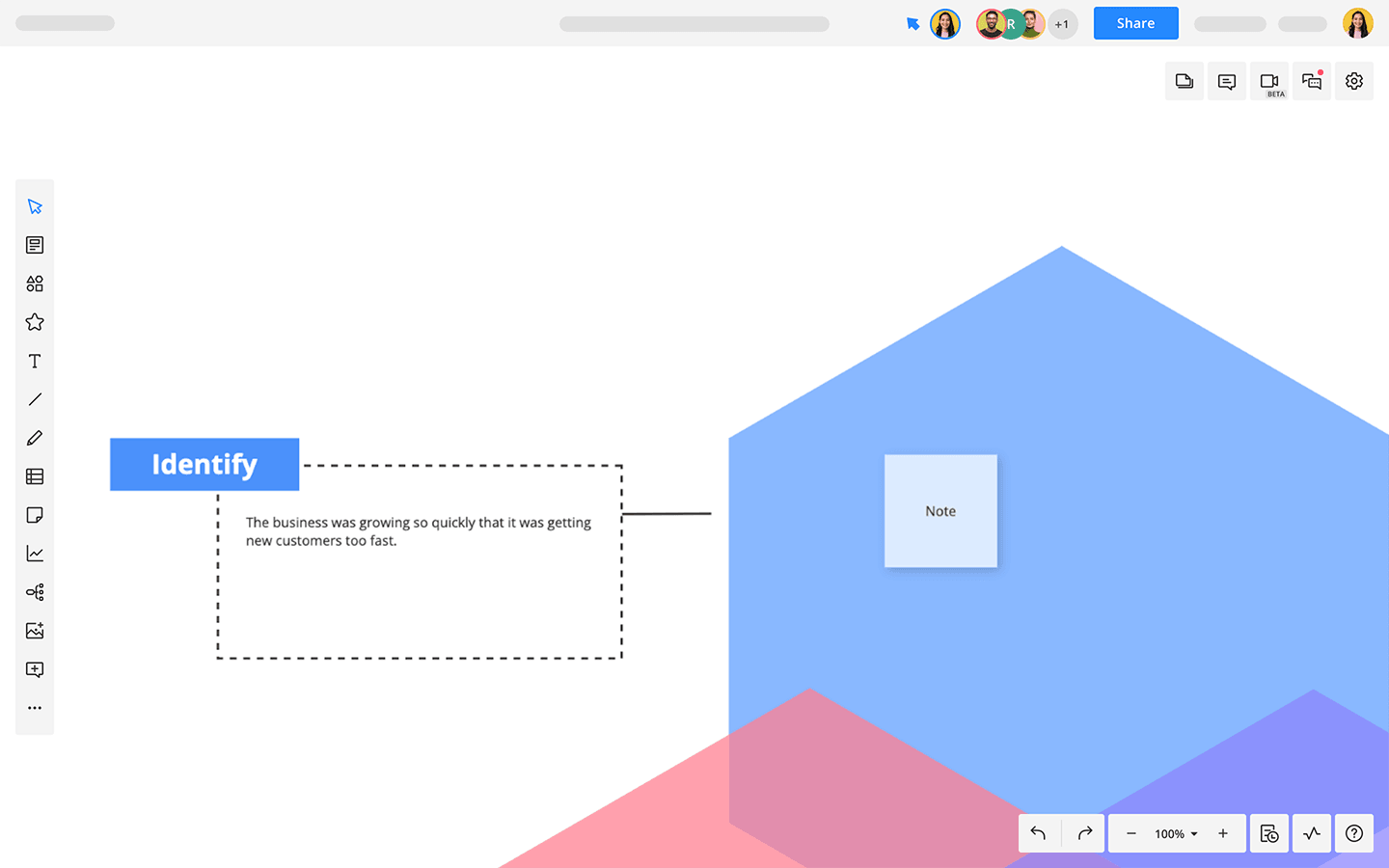 How to create your own Triple Venn Diagram
A Venn diagram is simple to make and a proven method for jumpstarting the brainstorming process. To create your own, open the Triple Venn Diagram in Cacoo.
1
Label each section with a category.
2
Fill in each individual section with ideas that relate to the category. These represent differences between the categories
3
Use the overlapping spaces to explore common ideas, or similarities between categories.
Once finished, you can add the diagram to a presentation or share it with collaborators to get feedback on your ideas.
Related tags