Venn Diagram Template
The classic two-circle Venn diagram is the one everyone takes for granted until they need to actually make one. We made it easy for you with a back-to-basics Venn Diagram Template you can customize to your heart's desire.
Uses of Venn Diagram Templates
Venn diagrams with two circles show the similarities and differences between two topics. Each circle contains attributes or ideas relating to its specific category, and the overlapping area contains commonalities between categories.
Don't be fooled by the ultra-simple format. Venn diagrams are perfectly suited for rapid brainstorming or comparing and contrasting, making them staples of teaching, coaching, and ideation workshops. Use them to delve into any topic you like, whether you're curious about the differences between movie genres or looking for common ground between two customer segments.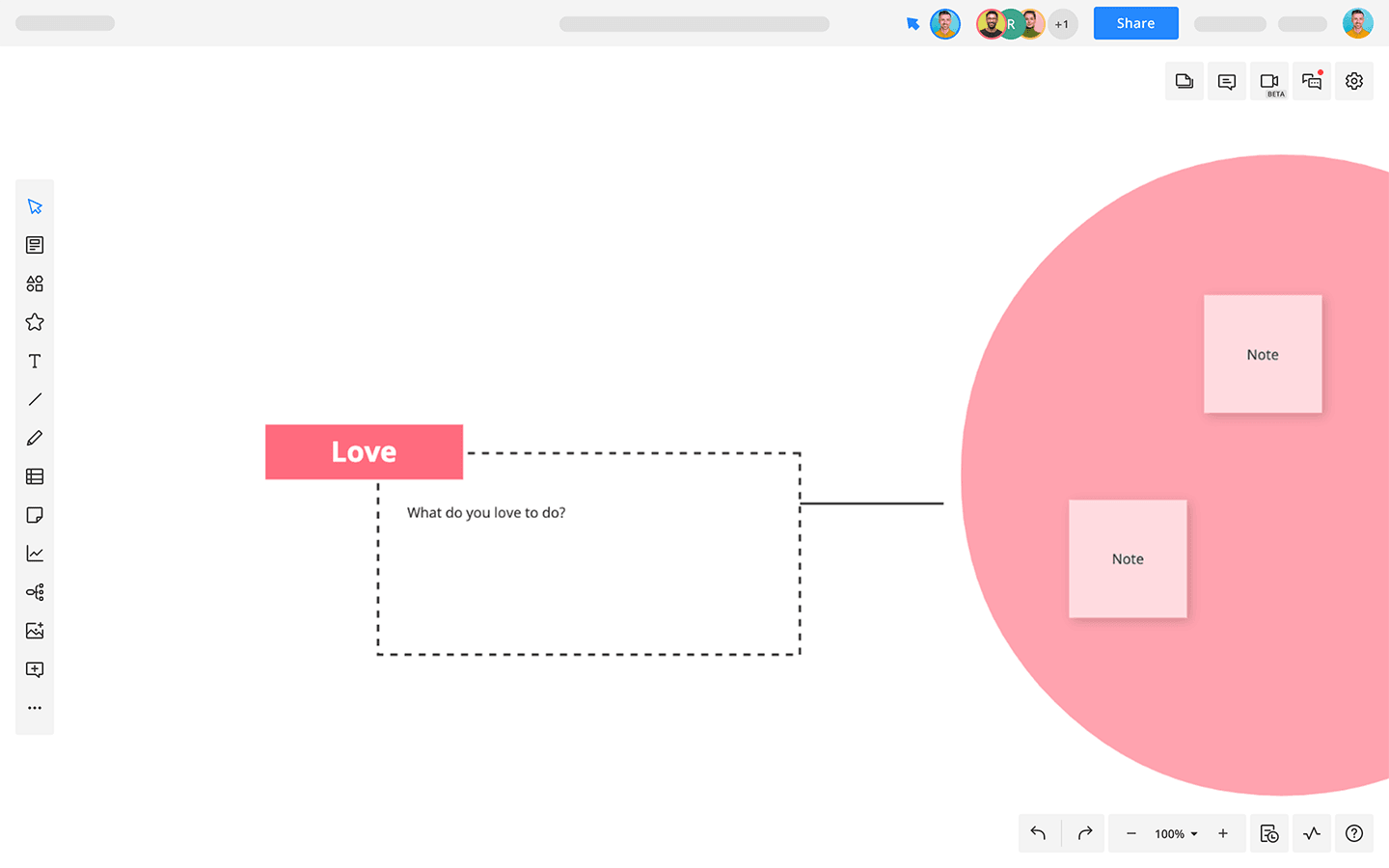 How to create your own Venn Diagram
Venn diagrams are the most no-frills visualization tools ever made. The only thing you need to get started is a brainstorming state of mind.
1
Begin by opening the Venn Diagram Template in Cacoo, and label the two circles with a category or topic.
2
Fill in each individual circle with ideas that relate to the category. These represent differences between the categories.
3
Use the overlapping space to list similarities between the categories.
Once finished, you can add the diagram to a presentation or share it with collaborators to get feedback on your ideas.
Related tags