Try out multiple layout ideas before you start moving anything
Save time, energy, and strength by creating a few layout ideas and walking through how people would get around for various tasks before you commit.
Accurately estimate costs
Figure out exactly how many pieces of furniture, desk supplies, and decorations you'll need to complete your plan.
Track where everything and everyone is
Use your floor plan as a seating chart to help everyone know where to find each other, especially new hires.
Cacoo makes it easy to create a floor plan online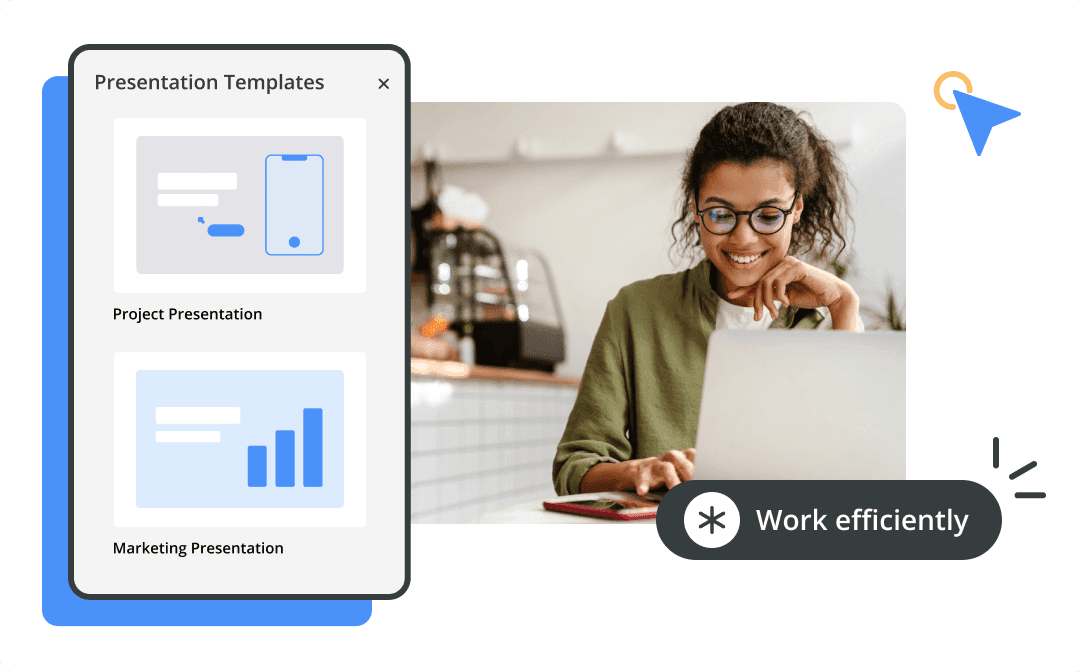 Use floor plan templates and shapes to easily design your office or workplace
It doesn't take a graphic design expert to put together a professional floor plan in Cacoo.
Easy-to-use interface
Floor plan templates
Floor plan shapes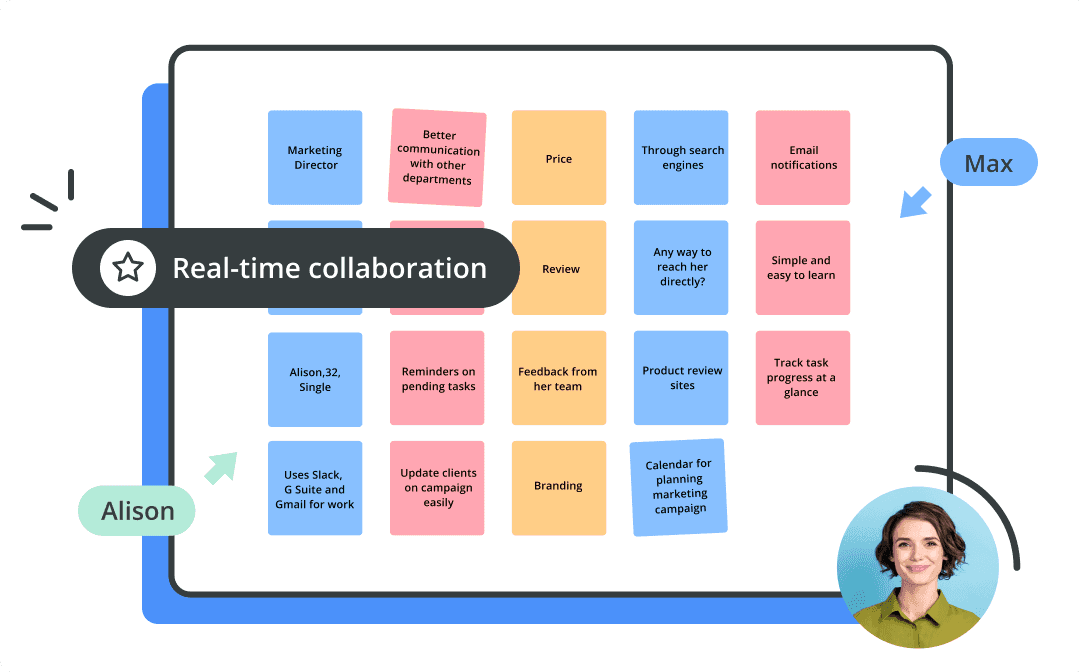 Collaborate with anyone in real-time
Create, edit, and chat about your floor plans, together.
Multi-user editing
In-app video & chat
Comments on diagrams
Activity notifications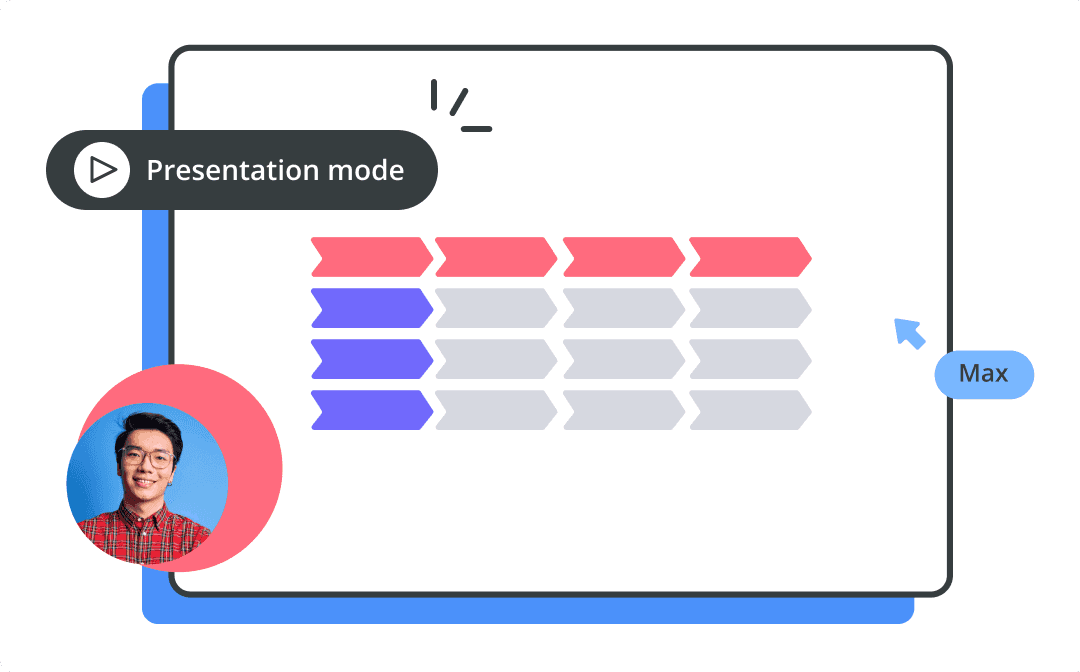 Present and share your work
Share your floor plans with others.
Presentation mode
Screen Share
Shared folders
Public diagram links
Exporting (SVG, PDF, and more)
Embeddable diagram viewer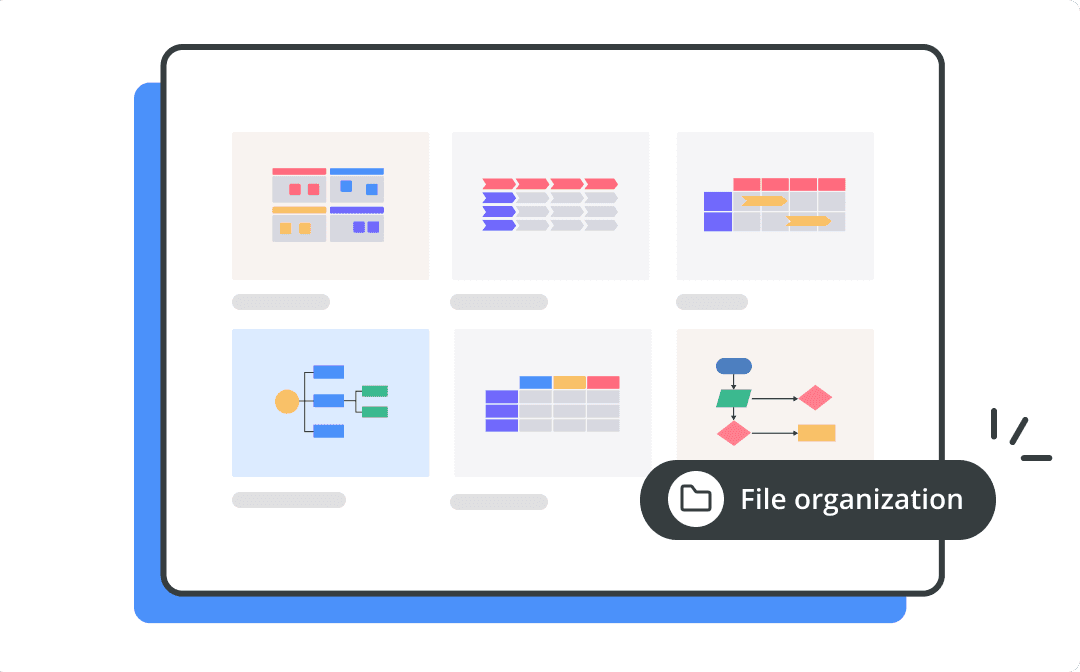 Keep files organized and secure
Keep floor plans organized with shared project folders.
Team management
Security settings
Groups for easy access
Guest access
How to make a floor plan
1
Gather information about the space
How large is the space? Where are the entrances and exits, bathrooms, and windows? Are there individual conference rooms or is it an open layout?
2
Select a template or start a blank diagram
Build out the basic shape of the space. Then start adding in features such as windows and doors. And then you can begin mapping out your furniture placement.
3
Try out a few different layout options
When you have one layout set, copy the sheet and start working on alternatives. Assess what the costs and benefits are to each layout.
4
Stylize shapes and lines
Customize your colors, text, and lines to make things easy to read.
5
Collaborate and share
Get feedback from others, make any necessary edits, and share with the right people once it's finalized.