Capture & plan your organization's structure
Visualize your company so everyone knows who reports to who and how departments are organized — now and in the near future.
Update promotions & hires easily
Escape version issues with the Cacoo editor which will always display the latest version to everyone.
Securely share with employees
Quickly share your org chart with a private link or embed it in intranets or wikis.
Cacoo makes it easy to create org charts online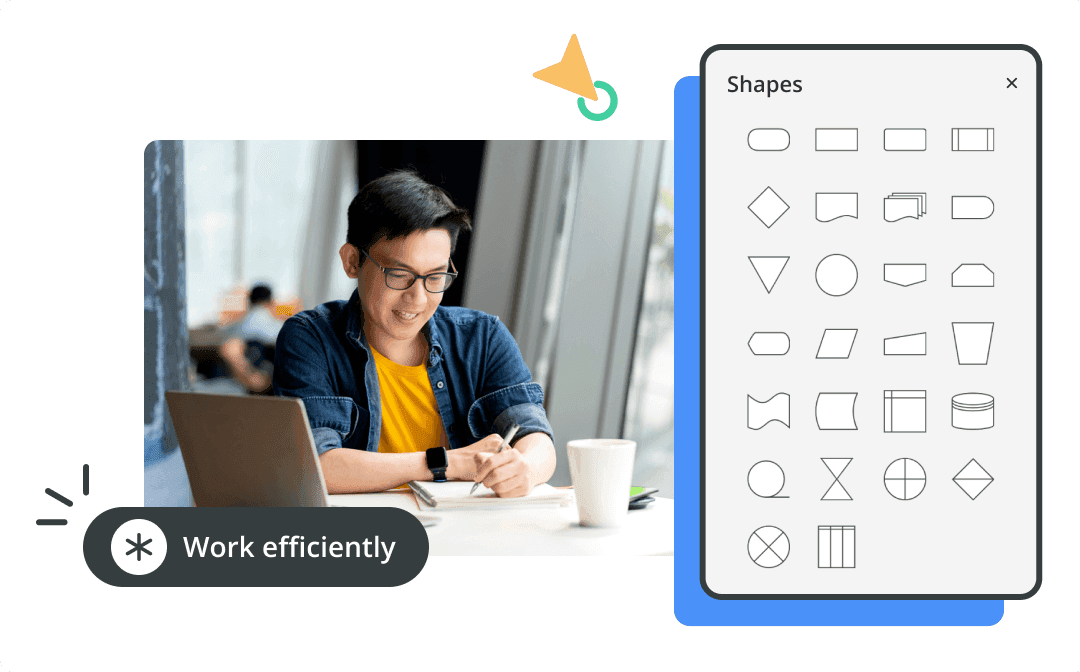 Use our professional org chart templates and easy interface for quick drawing and updating
No design expertise required. Start from a template and use the intuitive interface to quickly capture your organization.
Org chart templates
Automatic line connectors
Intuitive interface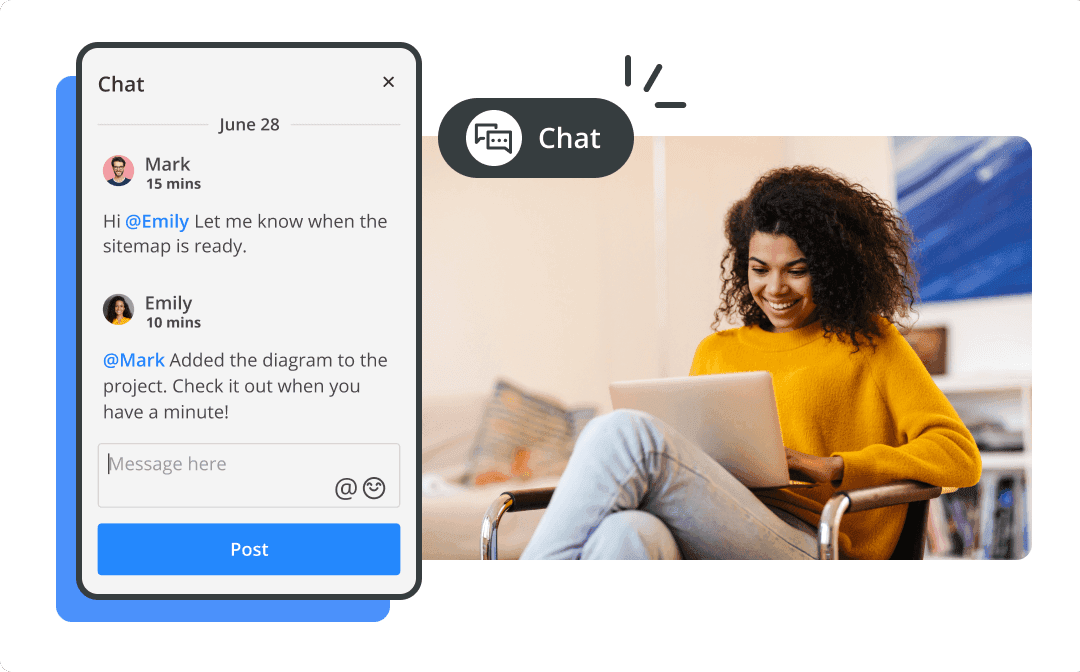 Collaborate with anyone in real-time
Create, edit, and chat about your org charts, together.
Multi-user editing
In-app video & chat
Comments on diagrams
Activity notifications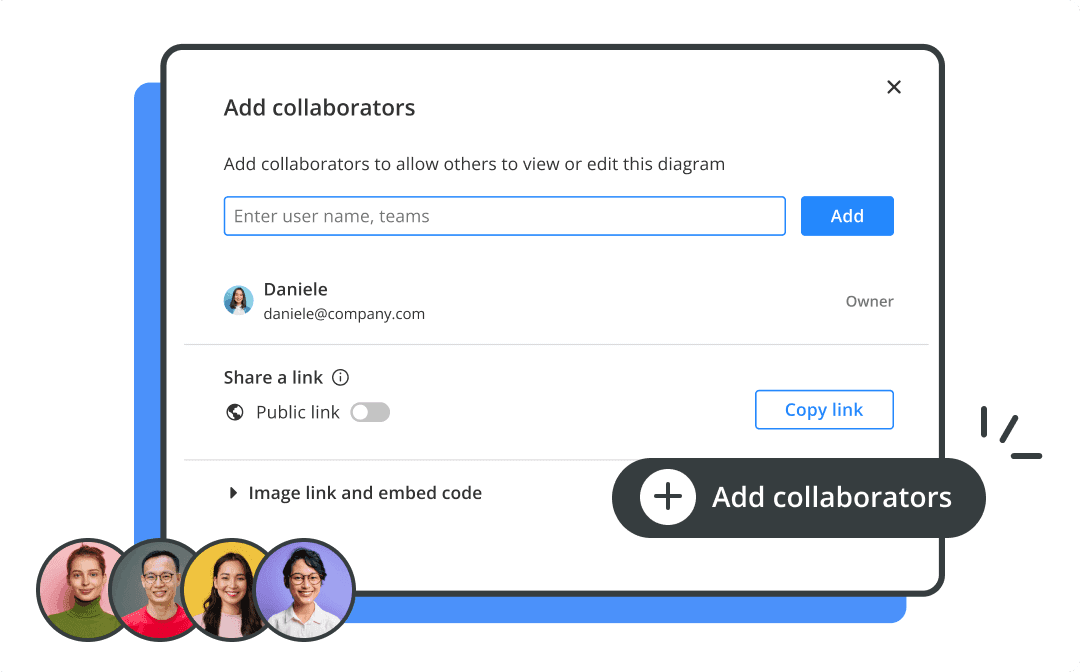 Present and share your work
Share your org charts with others.
Presentation mode
Screen Share
Shared folders
Public diagram links
Exporting (SVG, PDF, and more)
Embeddable diagram viewer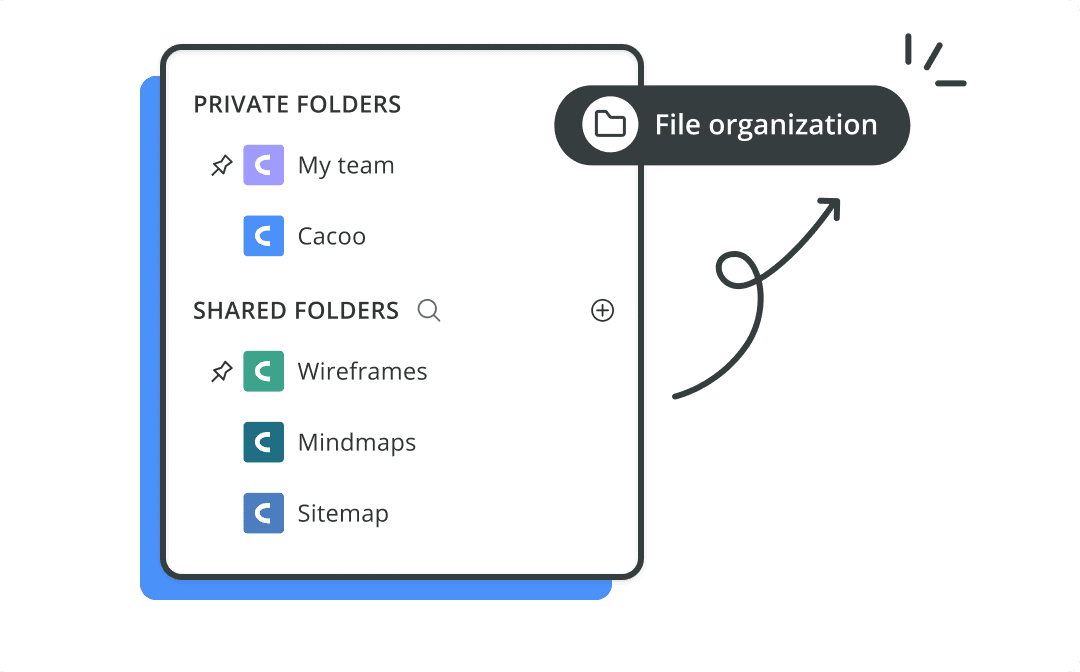 Keep files organized and secure
Keep org charts and team charts organized with shared project folders.
Team management
Security settings
Groups for easy access
Guest access
How to make an org chart
1
Gather information from each team
Have a list of every employee ready, so you know if anyone is missing once you start working.
2
Select a template or start a blank diagram
Begin plotting your top executives, branching off of each to show how your leadership and reporting teams are organized.
3
Assess your diagram for accuracy
Is everyone accounted for? Does it make sense? Are there any missing or redundant branches?
4
Stylize shapes and lines
Customize your colors, text, and lines to make things easy to read.
5
Collaborate and share
Get feedback from others, make any necessary edits, and share with the right people once it's finalized.
Use our org chart templates to get started
Or create your own from scratch.