Easily document SWOT analysis for projects
Open a new SWOT template and start brainstorming in seconds. Easily reference back to them in the future.
Compare SWOT's across projects, competitors, and more
Gain useful insights into common trends and pitfalls to address on a larger scale.
Track how key areas shift over time
Go back and view your arsenal of SWOT's to conceptualize progress and subtler wins.
Cacoo makes it easy to create SWOT charts online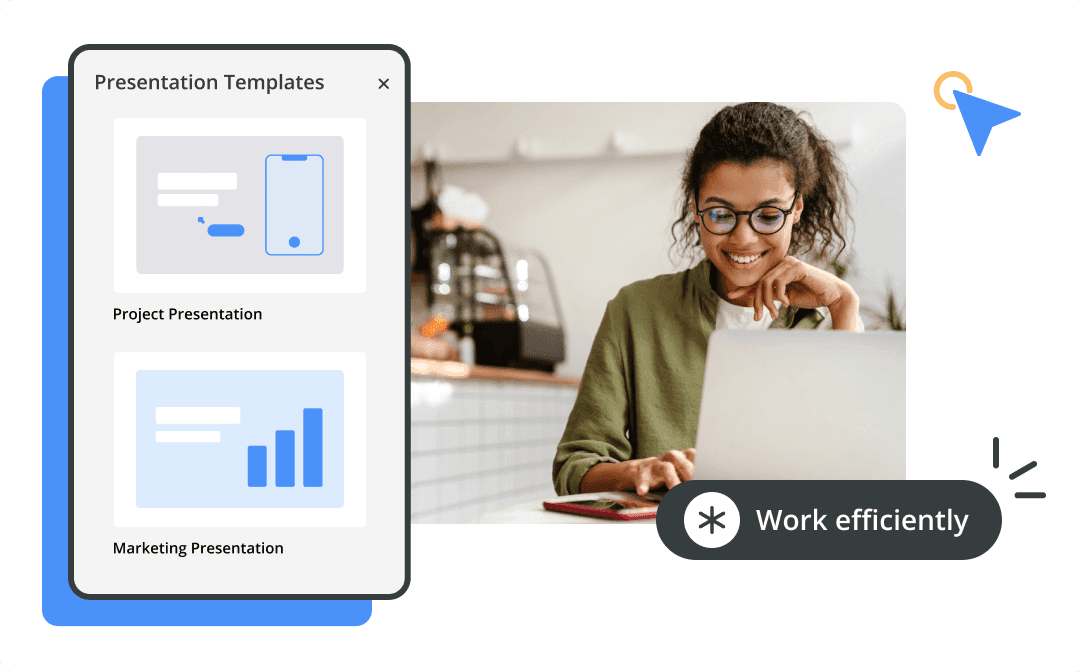 Use built-in SWOT templates and our simple interface for fast exercises
Running your next SWOT analysis exercise shouldn't require a technical expert. Start from a template and use the intuitive interface to quickly add ideas and insights.
SWOT analysis chart templates
Easy-to-use interface
Professional and shareable diagrams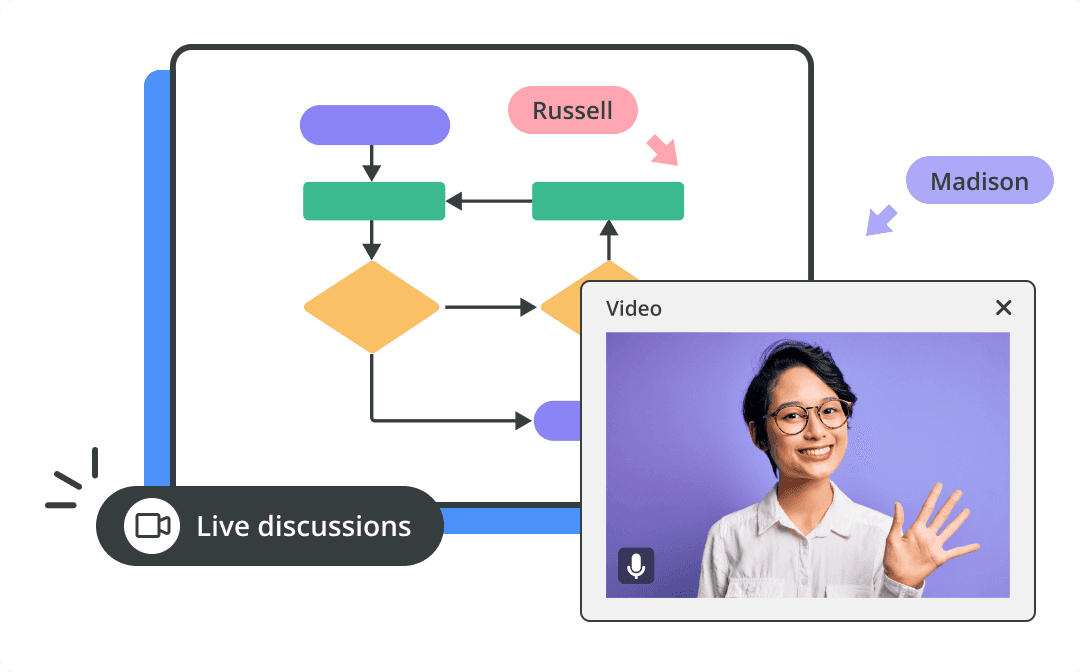 Collaborate with anyone in real-time
Create, edit, and chat about your SWOT analysis charts, together.
Multi-user editing
In-app video & chat
Comments on diagrams
Activity notifications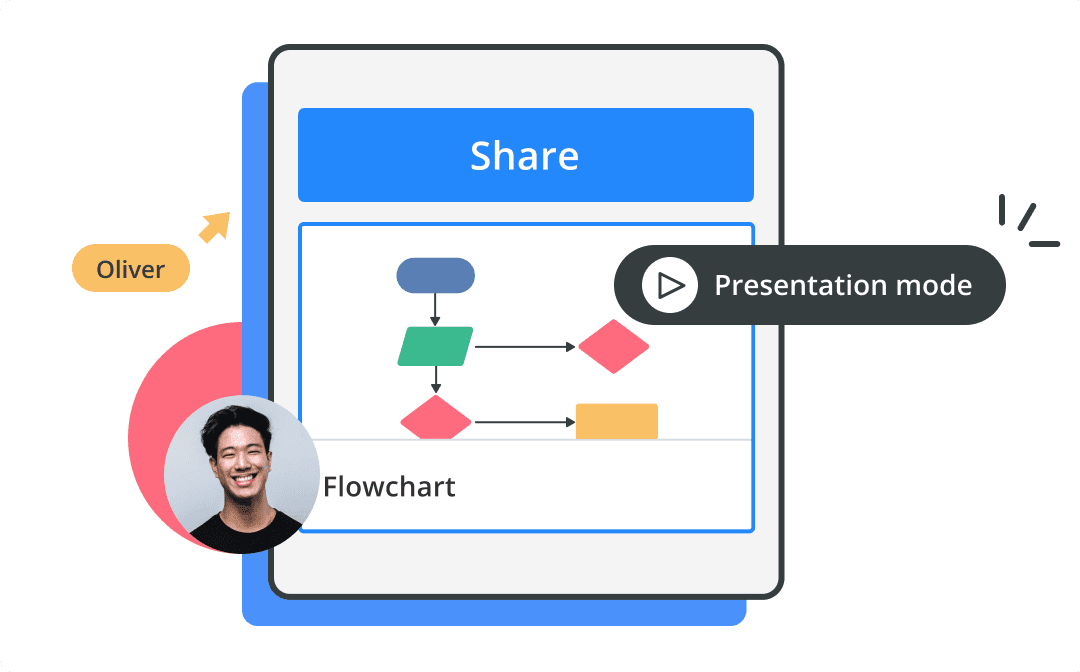 Present and share your work
Share your SWOT analysis with others.
Presentation mode
Screen Share
Shared folders
Public diagram links
Exporting (SVG, PDF, and more)
Embeddable diagram viewer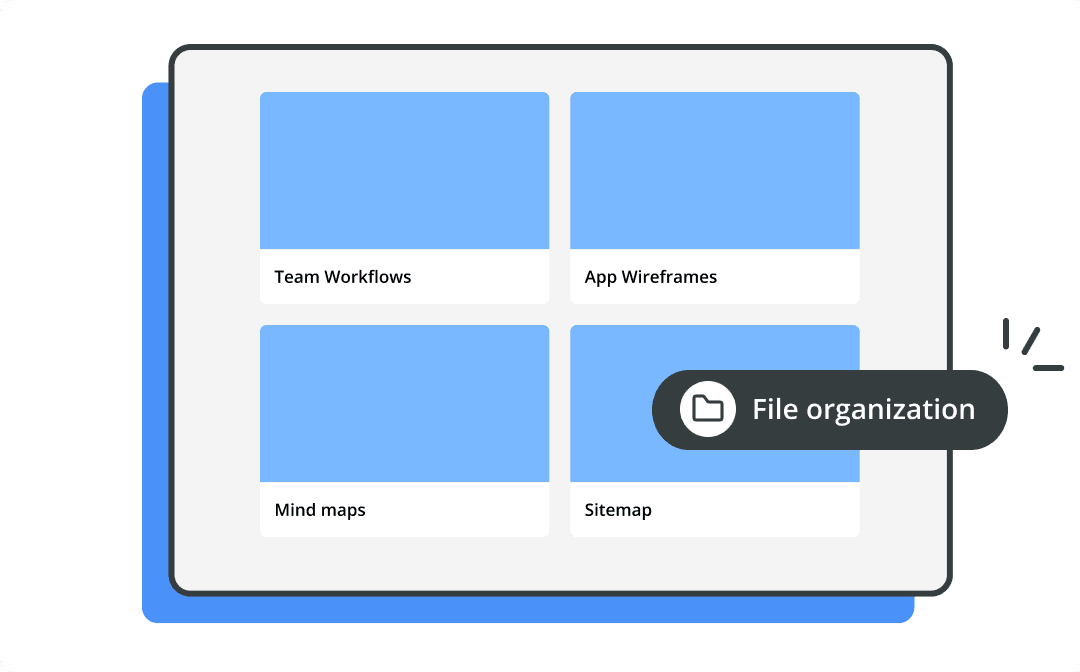 Keep files organized and secure
Keep SWOT analysis charts organized with shared project folders.
Team management
Security settings
Groups for easy access
Guest access
How to make a SWOT analysis chart
1
Gather information about your subject
Research details ahead of time so you can quickly add in the information you need.
2
Select a template or start a blank diagram
Begin plotting each detail in the correct area of the diagram, taking care to keep things organized and readable.
3
Assess your diagram for insights
Brainstorm action items you can take to preserve your strengths, improve your weaknesses, take advantage of opportunities, and mitigate threats.
4
Prioritize & assign
Ensure each action item is given a priority and someone who will be accountable for taking it on and reporting on it.
5
Collaborate and share
Get feedback from others, make any necessary edits, and share with the right people once it's finalized.