Generate ideas
Quickly note and associate ideas visually and avoid extensive note taking that's difficult to read.
Inspire creativity
Find new connections and insights with free form drawing, image importing, and easy connector lines.
Organize plans visually
Arrange your final product using hierarchies, colors, sizes, and shapes to differentiate and group ideas.
Cacoo makes it easy to create mind map diagrams online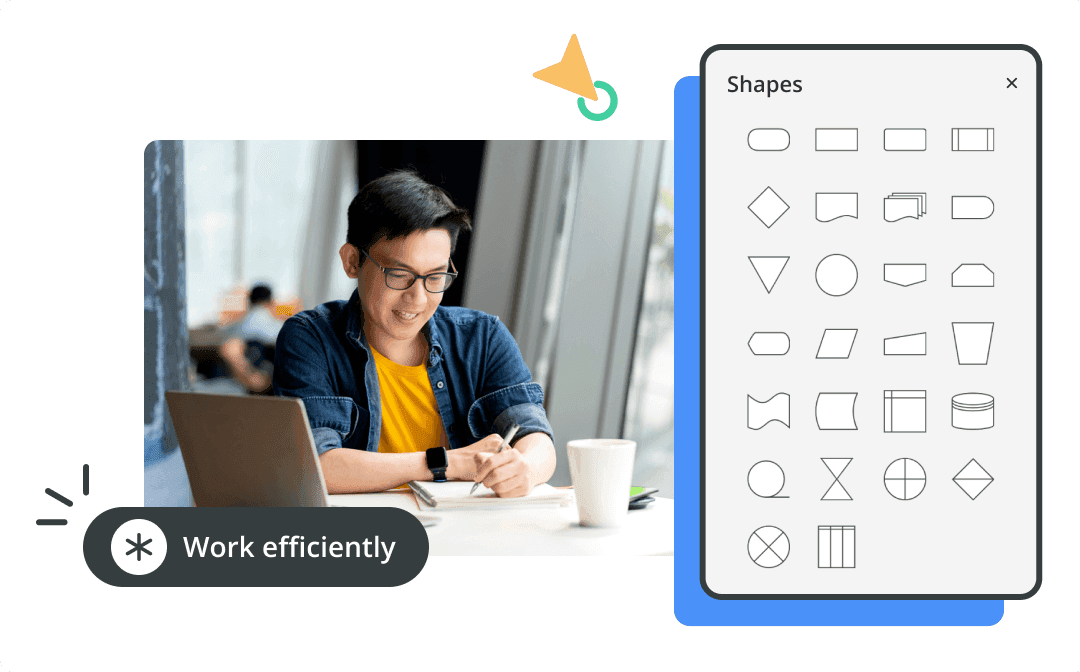 Use built-in shapes, automatic line connectors, and mind map templates for easy brainstorming
Take the pain out of online diagramming with our intuitive interface and ready-made shapes and templates. Add new nodes and shapes with a click using the flowchart UI.
Intuitive interface
Mind map templates
Automatic line connectors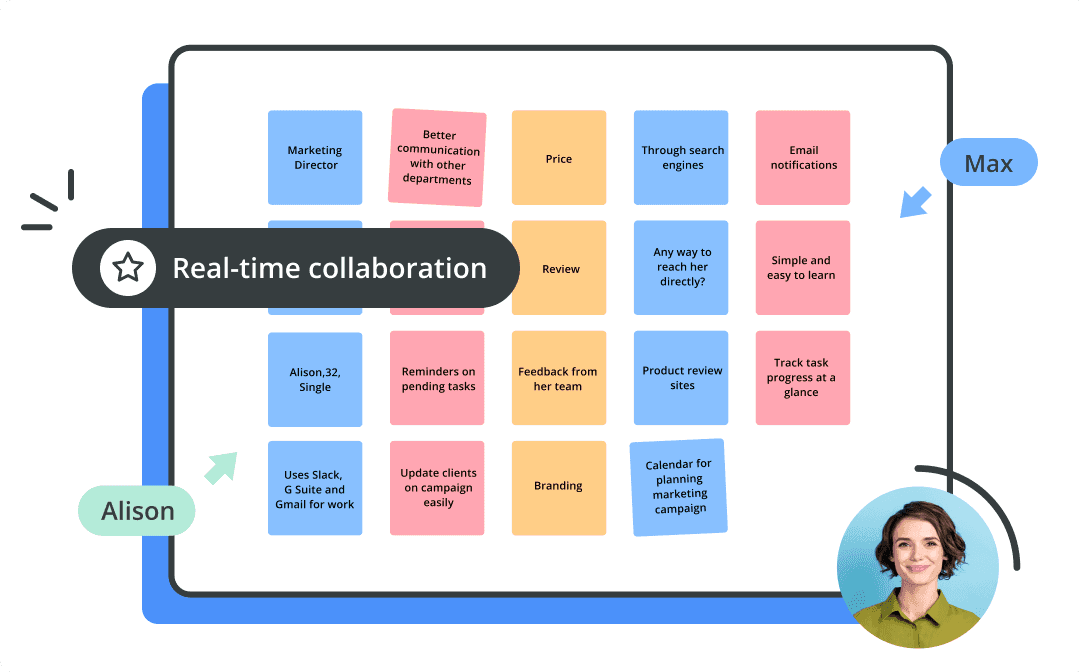 Collaborate with anyone in real-time
Create, edit, and chat about your mind map diagrams, together.
Multi-user editing
In-app video & chat
Comments on diagrams
Activity notifications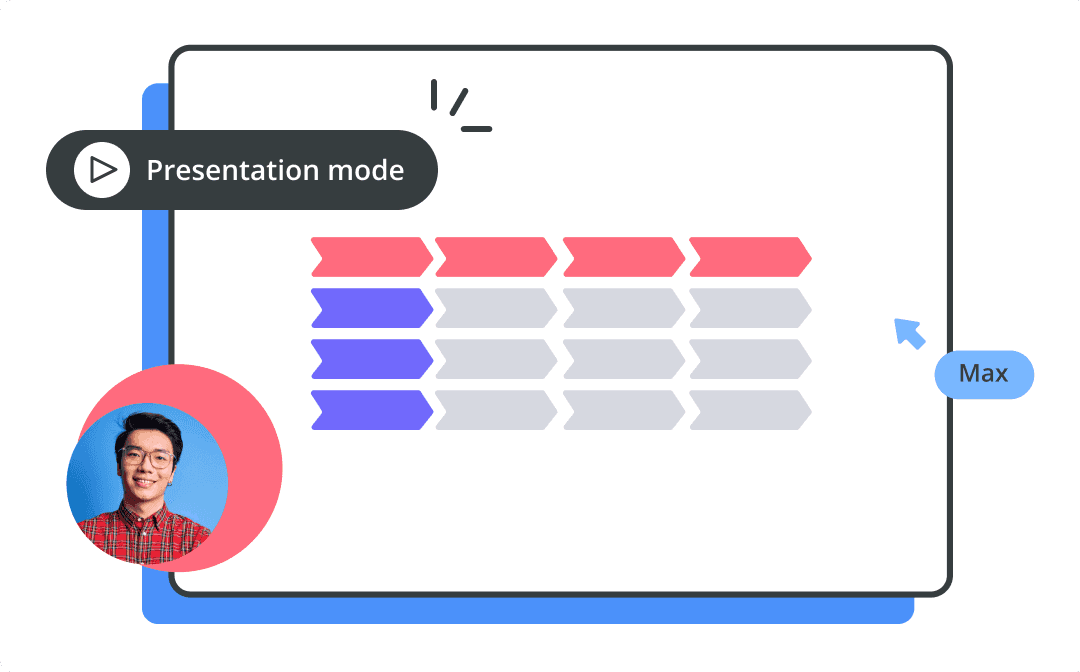 Present and share your work
Share your mind maps with others.
Presentation mode
Screen Share
Shared folders
Public diagram links
Exporting (SVG, PDF, and more)
Embeddable diagram viewer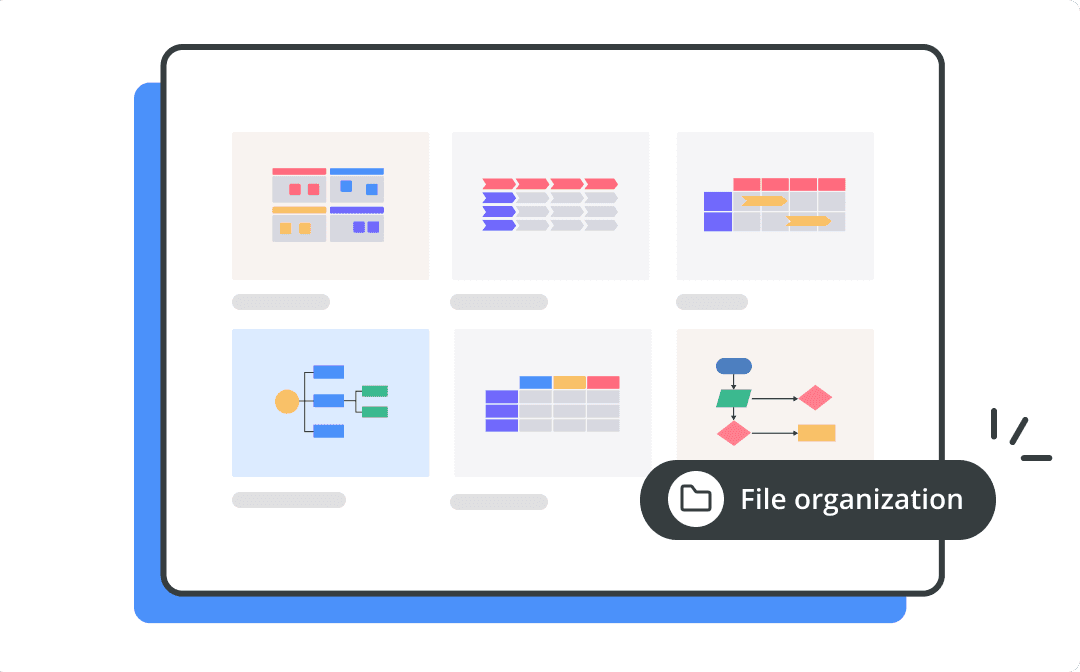 Keep files organized and secure
Keep mind map diagrams organized with shared project folders.
Team management
Security settings
Groups for easy access
Guest access
How to make a mind map diagram
1
Gather information about your subject
Research details ahead of time so you can quickly add in the information you need.
2
Select a template or start a blank diagram
Begin plotting subtopics branching from your main topic, then diving deeper into those subtopics with additional branches.
3
Organize your items into clear sections
You may find some areas have many more branches than others. Drag and Drop sections to give them the room they need to be seen.
4
Stylize it to emphasize important points
Using colors and text styling, emphasize key areas you'd like to draw viewers' attention to.
5
Collaborate and share
Get feedback from others, make any necessary edits, and share with the right people once it's finalized.
Use our mind map templates to get started
Or create your own from scratch.