Improve audience focus with captivating designs
Whether it's a sales pitch, keynote speech, or team meeting, your audience will appreciate something engaging to follow along with as you speak.
Increase retention with shareable decks
Share your presentation afterwards so that people can easily review your key points. Send to those who couldn't attend to get everyone up to speed.
Adapt your best presentations for new audiences
Re-use your favorite slides, statements, and images for future presentations. Recombine your best work for a variety of purposes and listeners.
Cacoo makes it easy to create presentations online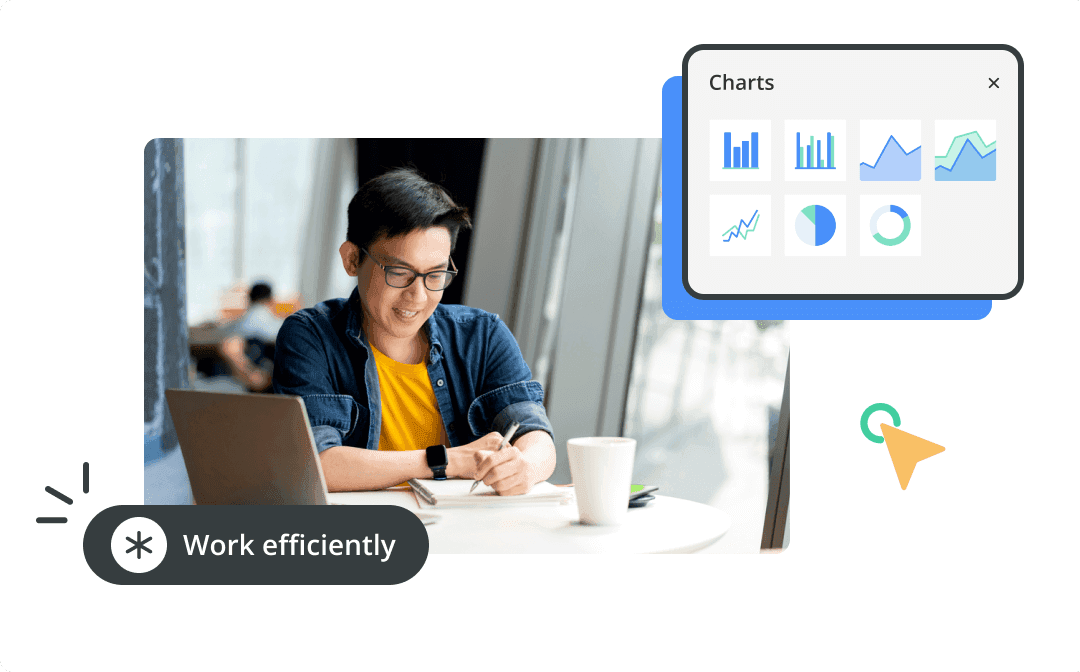 Use dynamic charts and images to illustrate your ideas and reasonings
Quickly create beautiful and professional looking presentations for clients, prospects, or internal executives and teams. No design degree required
Dynamic charts
Bar graphs, line graphs, and more
Image importer
Presentation templates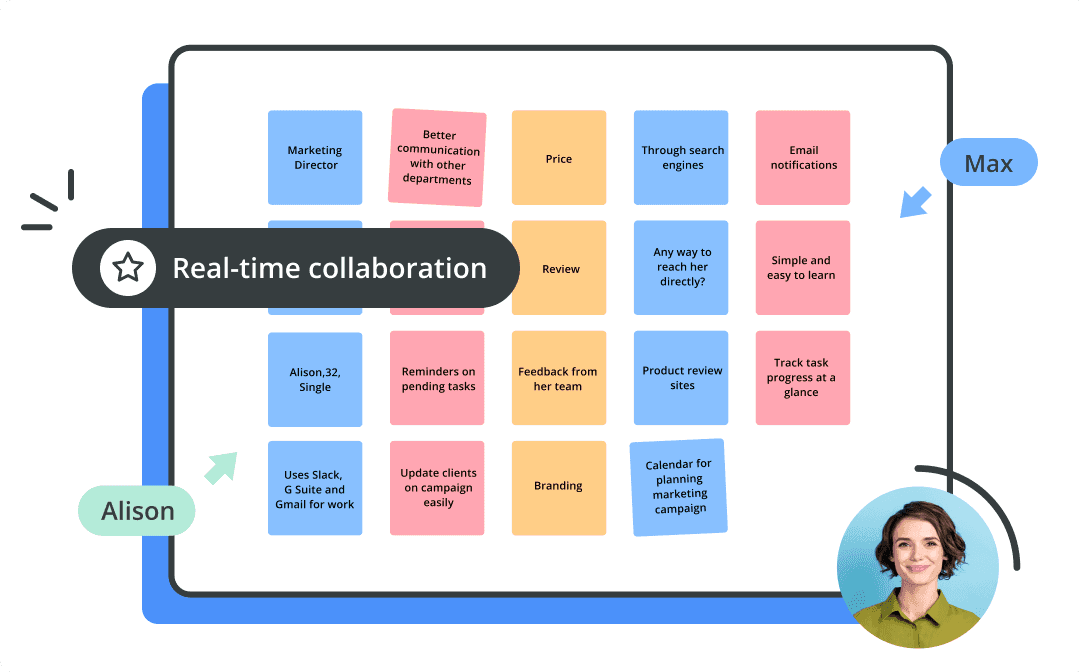 Collaborate with anyone in real-time
Create, edit, and chat about your presentations, together.
Multi-user editing
In-app video & chat
Comments on diagrams
Activity notifications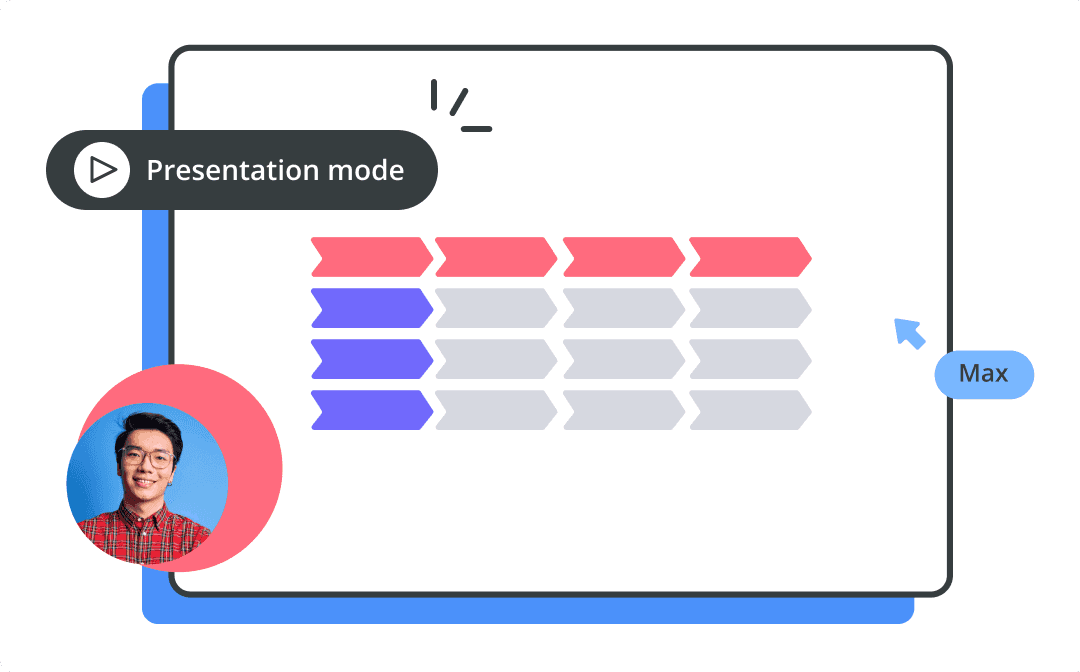 Present and share your work
Share your presentations with others.
Presentation mode
Screen Share
Shared folders
Public diagram links
Exporting (SVG, PDF, and more)
Embeddable diagram viewer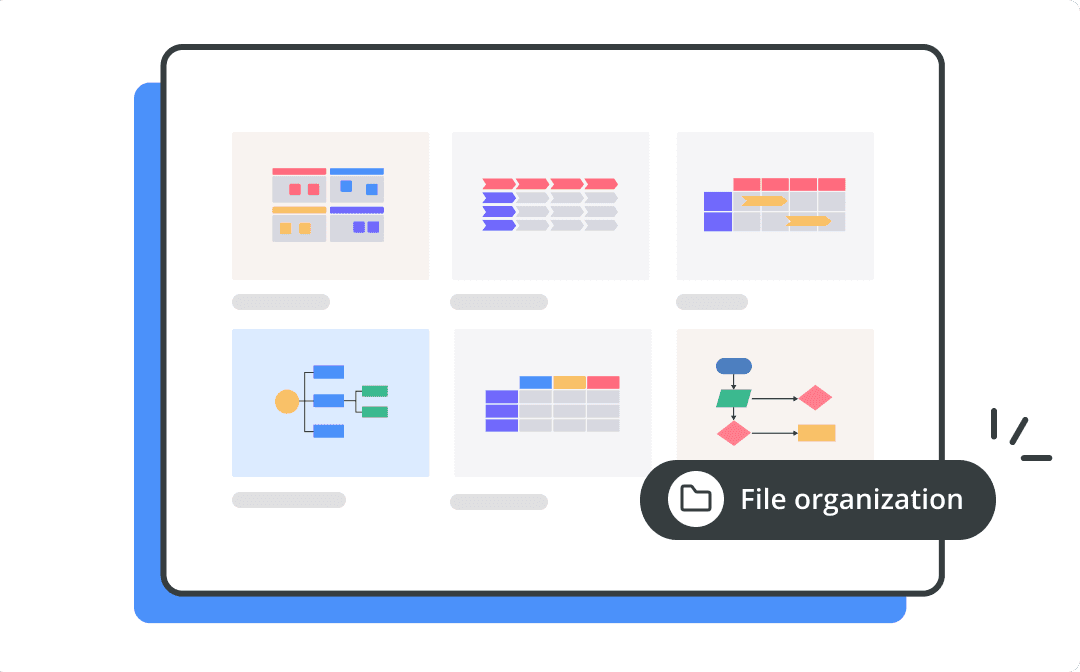 Keep files organized and secure
Keep presentations organized with shared project folders.
Team management
Security settings
Groups for easy access
Guest access
How to make a presentation
1
Gather information about your subject
Research details ahead of time so you can quickly add in the information you need.
2
Select a template or start a blank diagram
Begin by titling each page, so you know exactly what information will eventually go there and how the overall presentation will flow.
3
Fill in details and add visuals
Use dynamic charts, text styling, imported images, and more to make your presentation worth looking at. Use visuals whenever possible, so people can look rather than read.
4
Stylize shapes and lines
Customize your colors, text, and lines to make things easy to read, whether you're close up or far away.
5
Collaborate and share
Get feedback from others, make any necessary edits, and share with the right people once it's finalized.
Use our presentations templates to get started
Or create your own from scratch.