Onboard new team members quickly
Documenting your strategies and plans with visual diagrams makes it easy to get new members up to speed.
Share plans with stakeholders to get buy in
Make a compelling case for your plans and help everyone see your vision.
Compare strategies visually to weigh the costs and benefits
Demonstrate why you're choosing your strategy with visual comparisons to get everyone on the same page.
Cacoo makes it easy to create planning diagrams online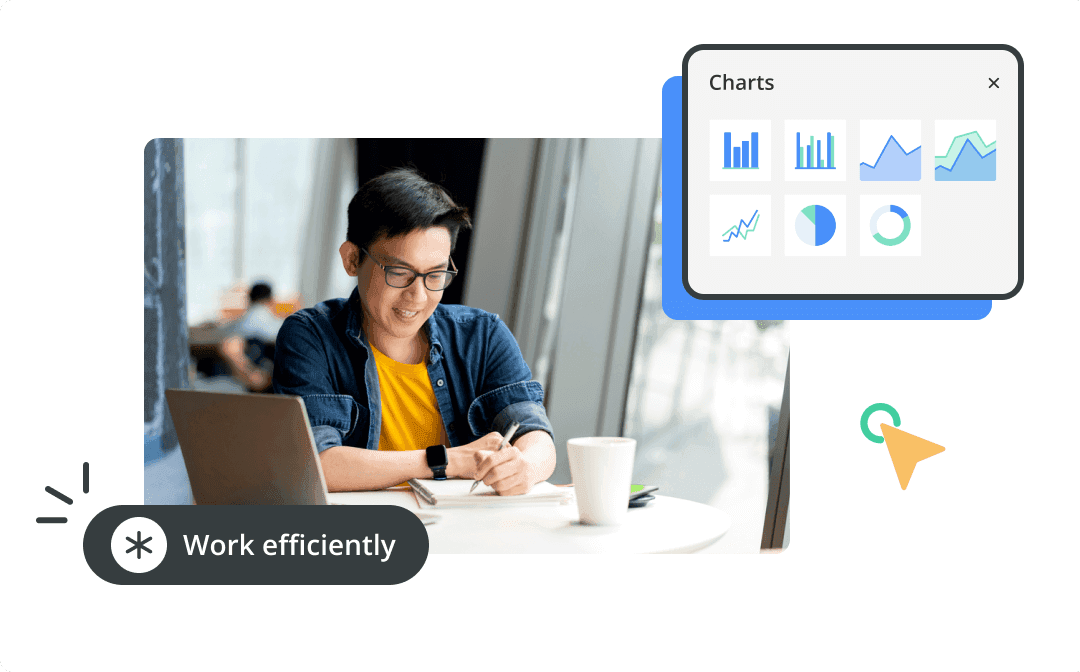 Use dynamic charts to support your decisions with data
No information design degree required: Cacoo's dynamic charts feature makes it simple to plug in your data and create beautiful dynamic charts.
Quickly generate charts
Bar graphs, line graphs, and more
Professional visuals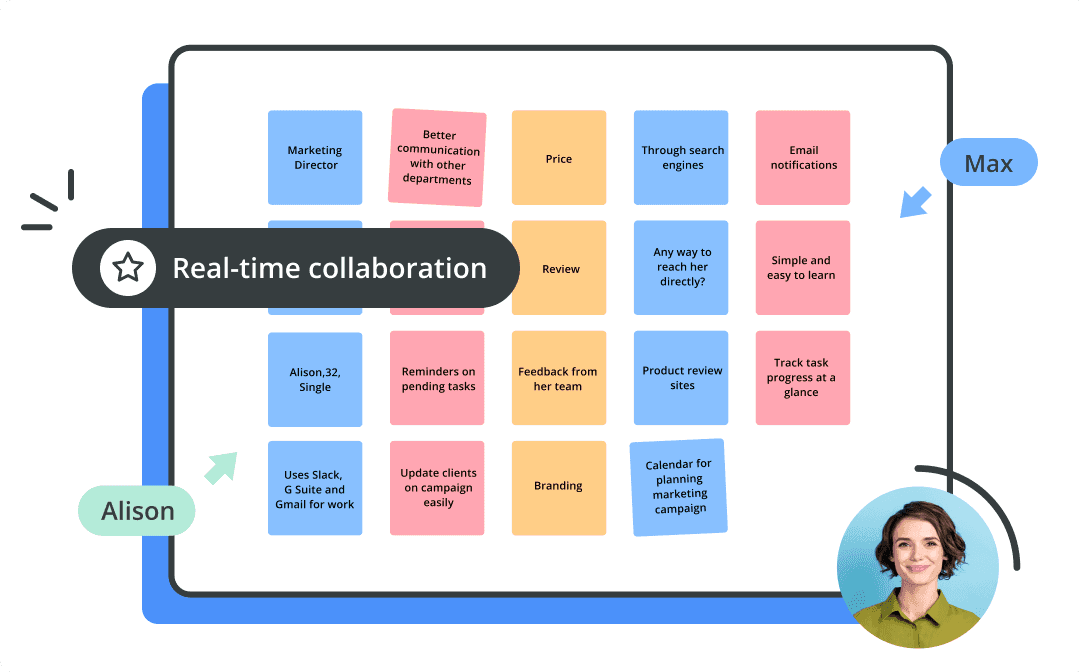 Collaborate with anyone in real-time
Create, edit, and chat about your planning diagrams, together.
Multi-user editing
In-app video & chat
Comments on diagrams
Activity notifications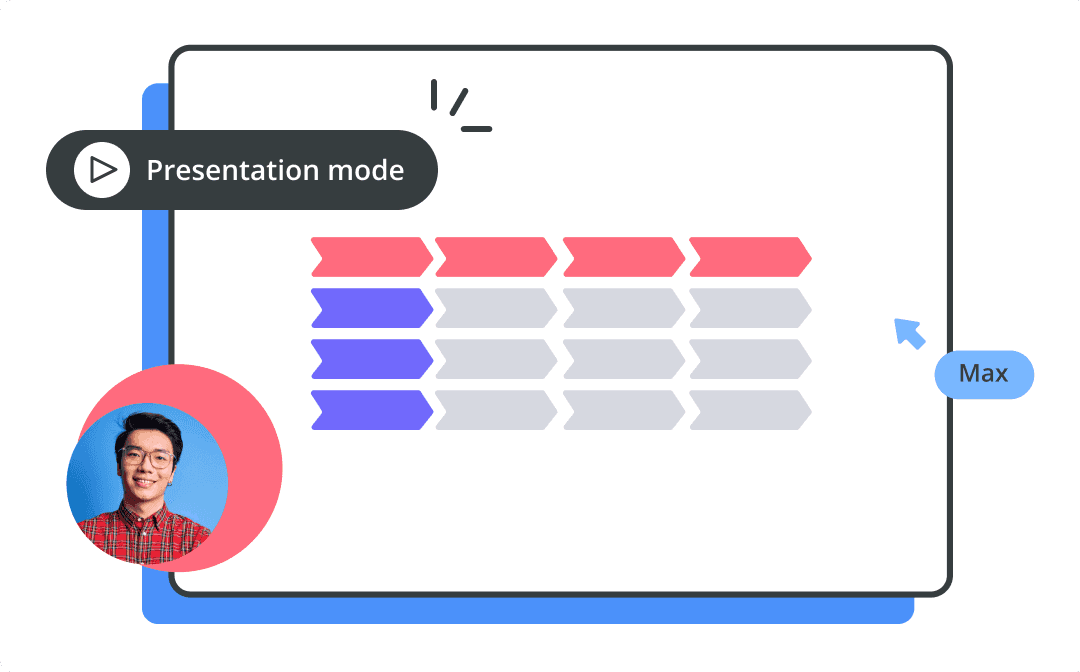 Present and share your work
Share your planning diagrams with others.
Presentation mode
Screen Share
Shared folders
Public diagram links
Exporting (SVG, PDF, and more)
Embeddable diagram viewer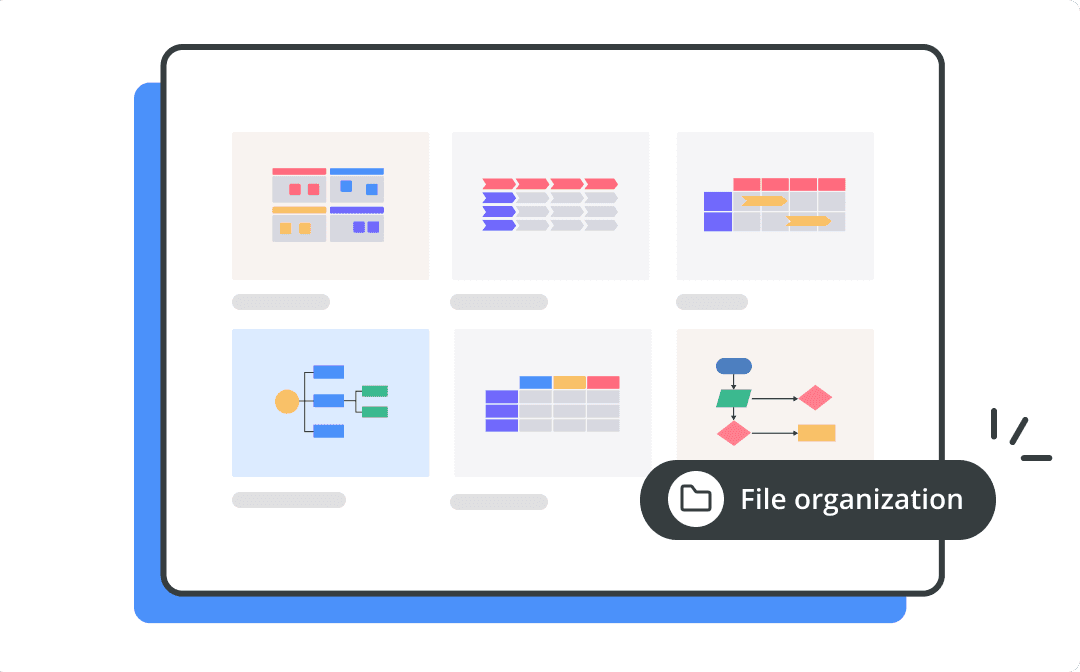 Keep files organized and secure
Keep planning diagrams organized with shared project folders.
Team management
Security settings
Groups for easy access
Guest access
How to make a planning diagram
1
Gather information from stakeholders and team members
Make sure you understand the goals and objectives of your plan.
2
Select a template or start a blank diagram
Choose from any of Cacoo's planning diagrams, like the Sales/Marketing Funnel Template, Marketing Strategy Template, or Persona Template.
3
Assess your diagram for opportunities and risks
Look for potential problems such as lack of resources, lack of knowledge, or scheduling conflicts.
4
Stylize shapes and lines
Customize your colors, text, and lines to make things easy to read.
5
Collaborate and share
Get feedback from others, make any necessary edits, and share with the right people once it's finalized.