Assess what's working and what's not on a regular basis
It's important to check in after every iteration to see where you're excelling and where you're falling behind.
Brainstorm solutions to fix problem areas
Make sure someone is accountable for implementing and reporting on changes, so you can brainstorm again if the problem isn't fixed.
Celebrate wins to inspire positive morale
Wins are what keep us all going, and retrospectives are a great time to acknowledge quality work.
Cacoo makes it easy to have retrospective meetings online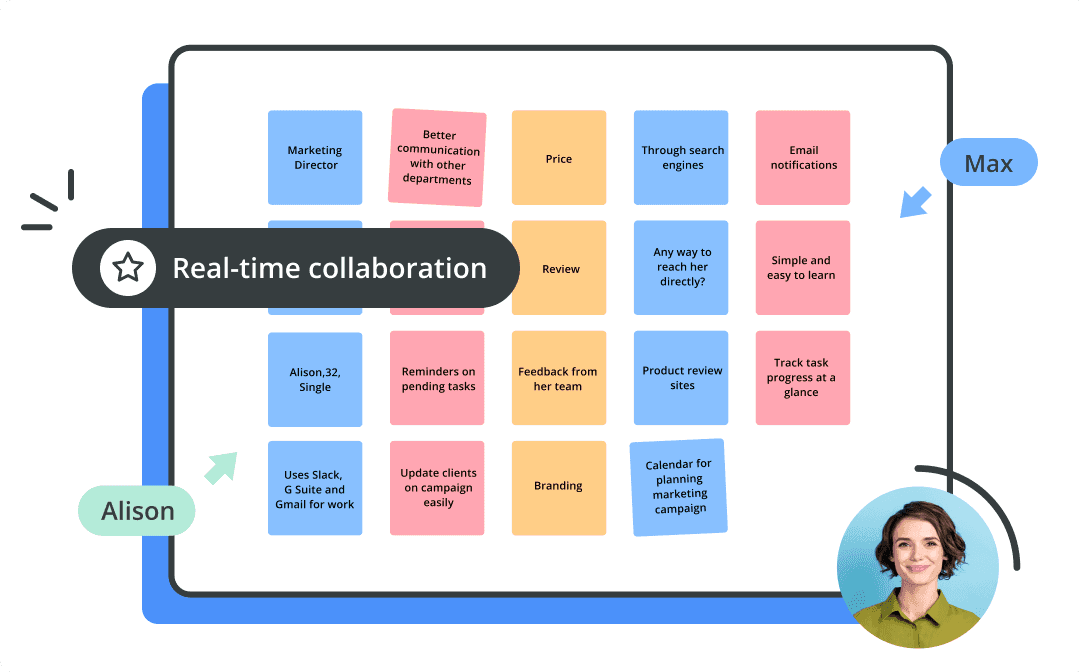 Use the sticky notes feature to add ideas and comments in quick succession
Adding ideas to your retrospective template should be as easy as writing on a physical whiteboard, and it is in Cacoo.
Retrospective templates
Sticky notes feature
Easy drag & drop function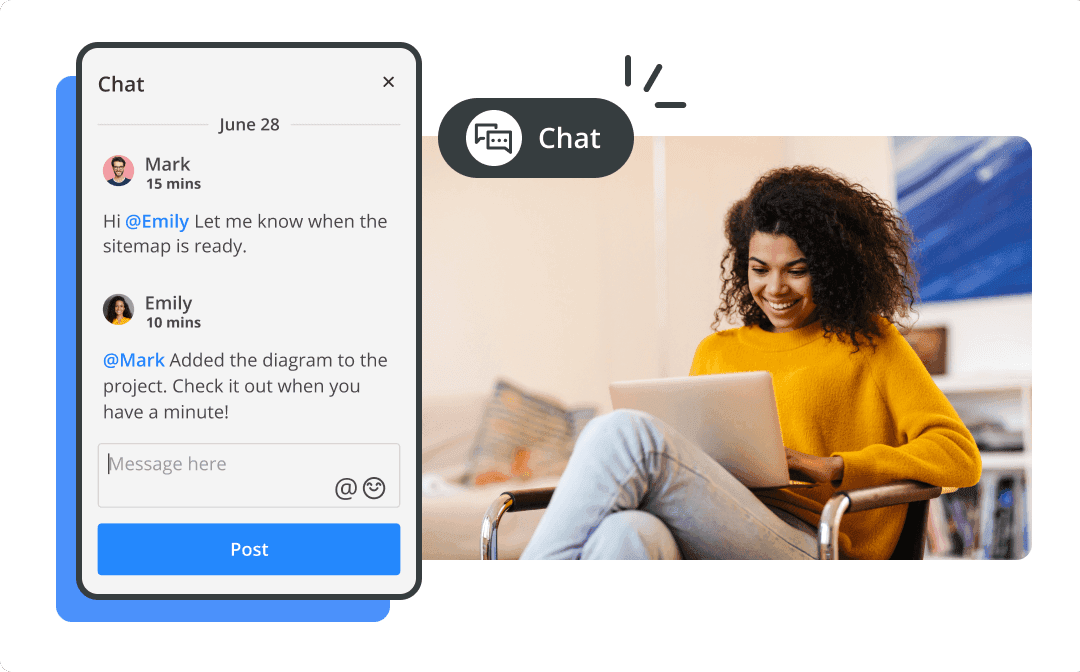 Collaborate with anyone in real-time
Create, edit, and chat about your retrospectives, together.
Multi-user editing
In-app video & chat
Comments on diagrams
Activity notifications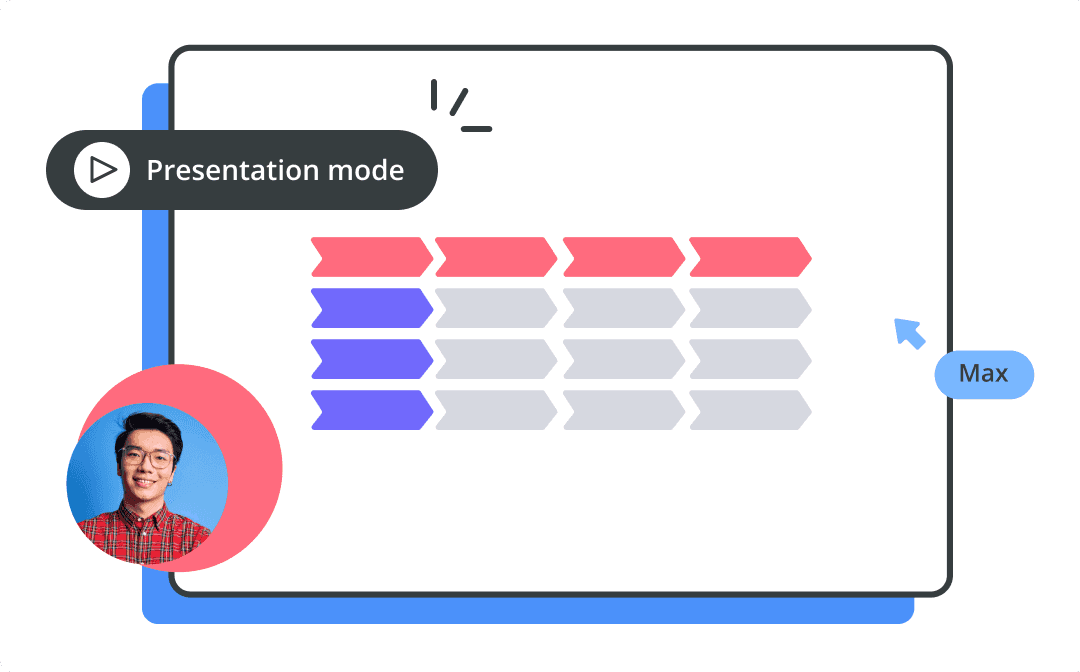 Present and share your work
Share your retrospectives with others.
Presentation mode
Screen Share
Shared folders
Public diagram links
Exporting (SVG, PDF, and more)
Embeddable diagram viewer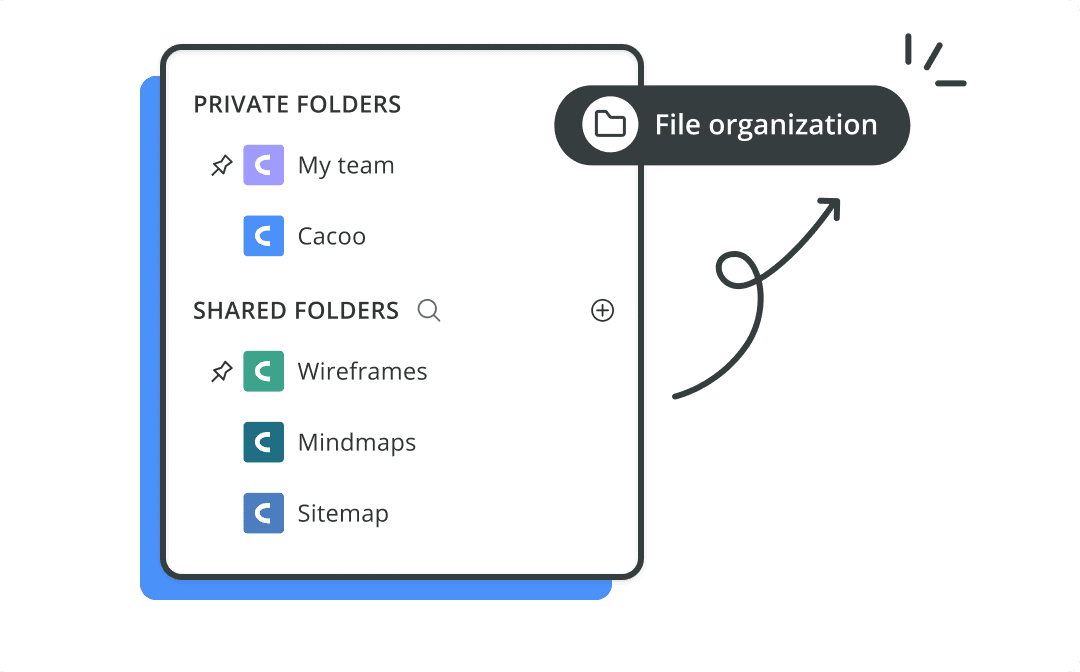 Keep files organized and secure
Keep retrospectives organized with shared project folders.
Team management
Security settings
Groups for easy access
Guest access
How to have a retrospective meeting online
1
Gather your thoughts about the subject
Have your entire team think about what worked (and what didn't) for your latest project or sprint.
2
Select a template or start a blank diagram
Begin plotting each detail in the correct area of the diagram, taking care to keep things organized and readable.
3
Assess your diagram for insights
What are the most impactful action items you can take on to improve your next iteration or project?
4
Prioritize & assign
Ensure each action item is given a priority and someone who will be accountable for taking it on and reporting on it.
5
Collaborate and share
Get feedback from others, make any necessary edits, and share with the right people once it's finalized.
Use our retrospective templates to get started
Or create your own from scratch.