Easily share your network layout
Document your network to use for onboarding, working with external vendors, and planning future builds.
Quickly visualize current and future states
Use our shapes and components or import your own.
Troubleshoot problems faster
Coordinate updates efficiently to ensure all security standards are met.
Cacoo makes it easy to create network diagrams online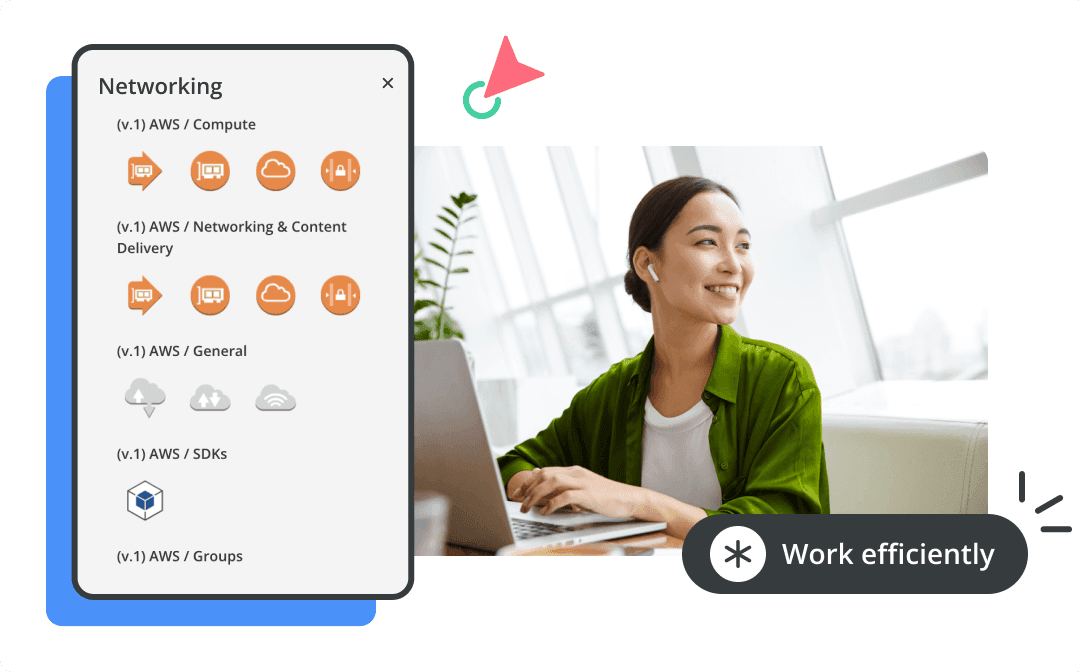 Use network diagram templates & shapes for quick creation
Visualize your current network and brainstorm different options with ease.
Network diagram symbols
Network templates
Custom shapes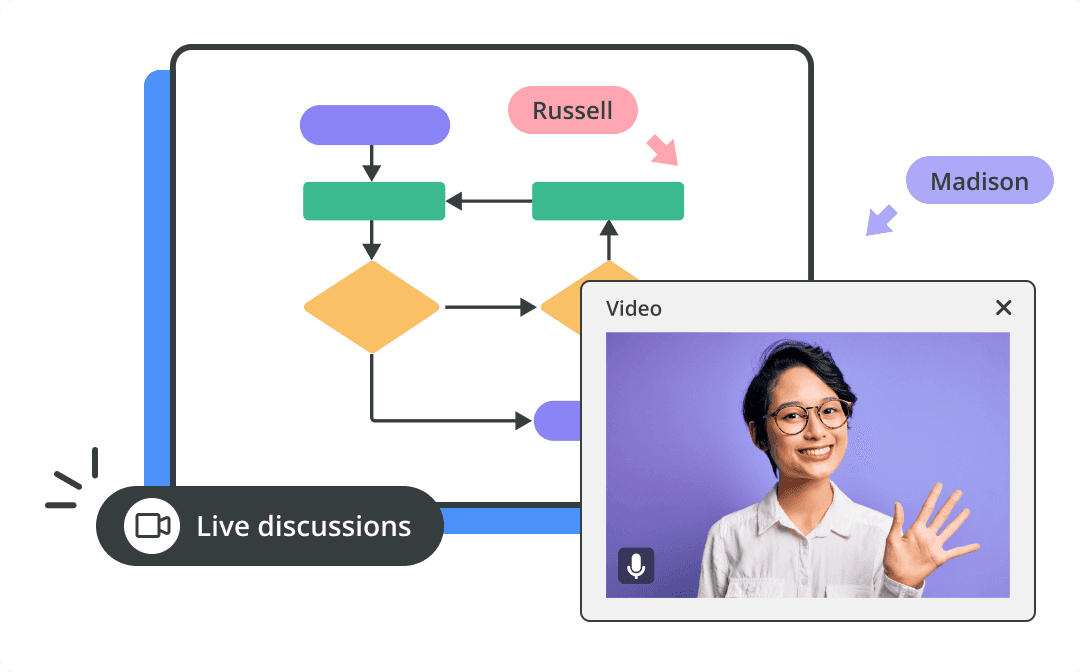 Collaborate with anyone in real-time
Create, edit, and chat about your network diagrams, together.
Multi-user editing
In-app video & chat
Comments on diagrams
Activity notifications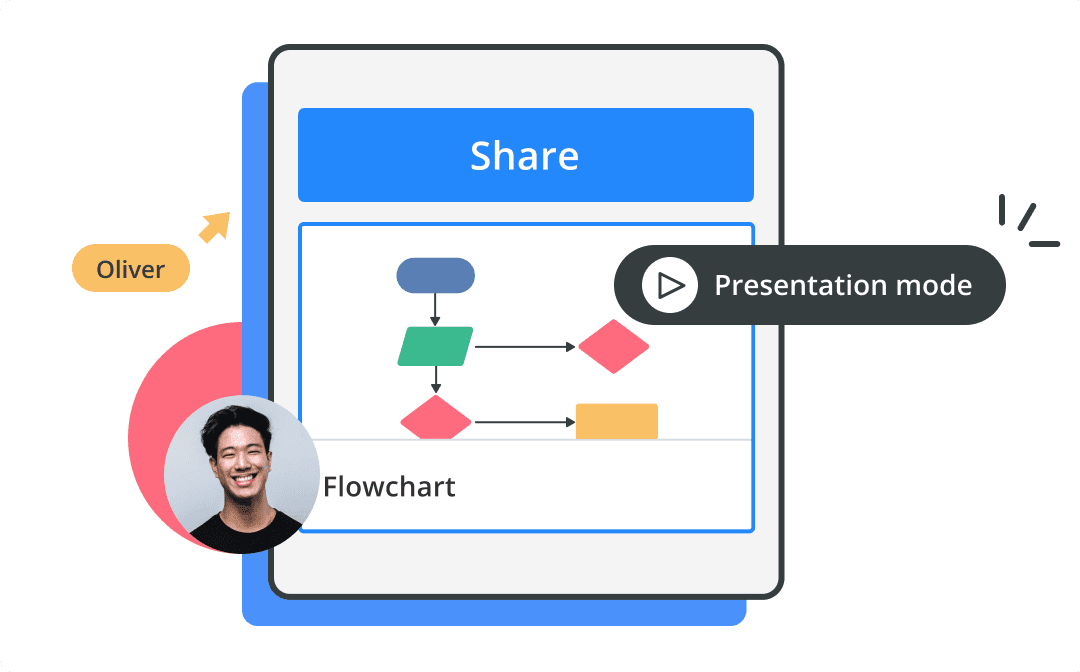 Present and share your work
Share your network diagrams with others.
Presentation mode
Screen Share
Shared folders
Public diagram links
Exporting (SVG, PDF, and more)
Embeddable diagram viewer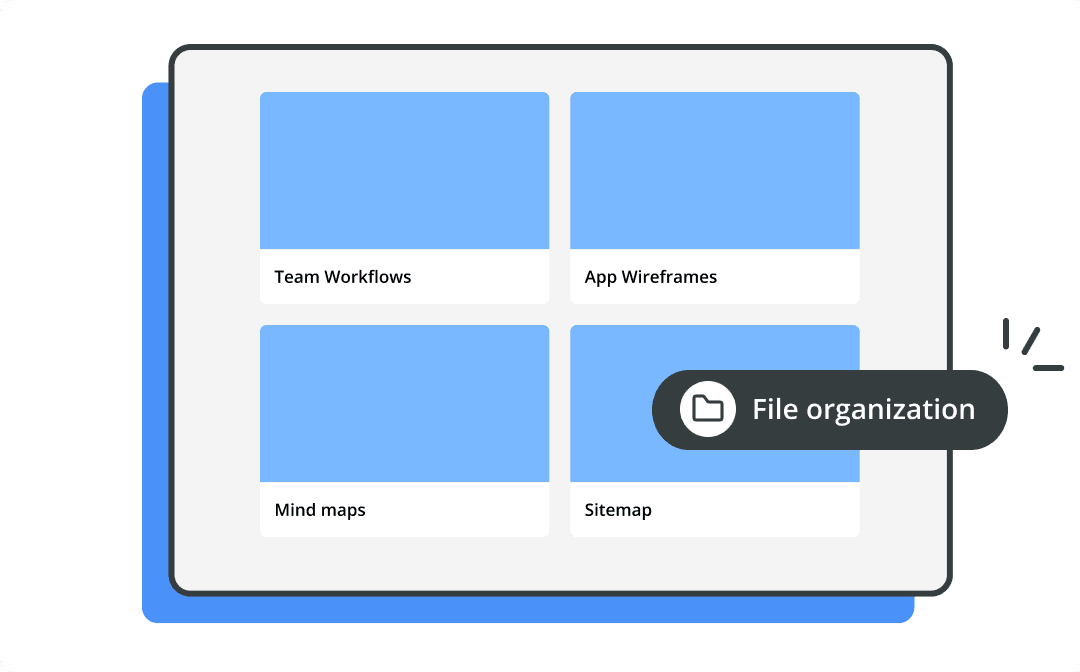 Keep files organized and secure
Keep network diagrams organized with shared project folders.
Team management
Security settings
Groups for easy access
Guest access
How to make a network diagram
1
Gather information & set goals
Include information about your current network, pain points, goals or objectives, and any key documents.
2
Select a template or start a blank diagram
Begin plotting your network components, ensuring you account for each detail.
3
Assess what's working and what's not
Figure out what you'd like your future network to look like. You can create a copy on a new sheet to play around with ideas.
4
Make it easy to read
Use colors, text, and uniform shapes to make the flow of information clear to any reader.
5
Collaborate and share
Get feedback from others, make any necessary edits, and share with the right people once it's finalized.