Introduce new processes seamlessly
Whether you're onboarding a new hire or sharing a new process with the team, flowcharts are easy to quickly understand.
Avoid outdated versions of workflows
Cacoo diagrams give you a real-time view of diagrams, so your team is always up to date.
Securely share with employees
Quickly share your processes with a private link or embed it in intranets or wikis.
Cacoo makes it easy to create flowcharts online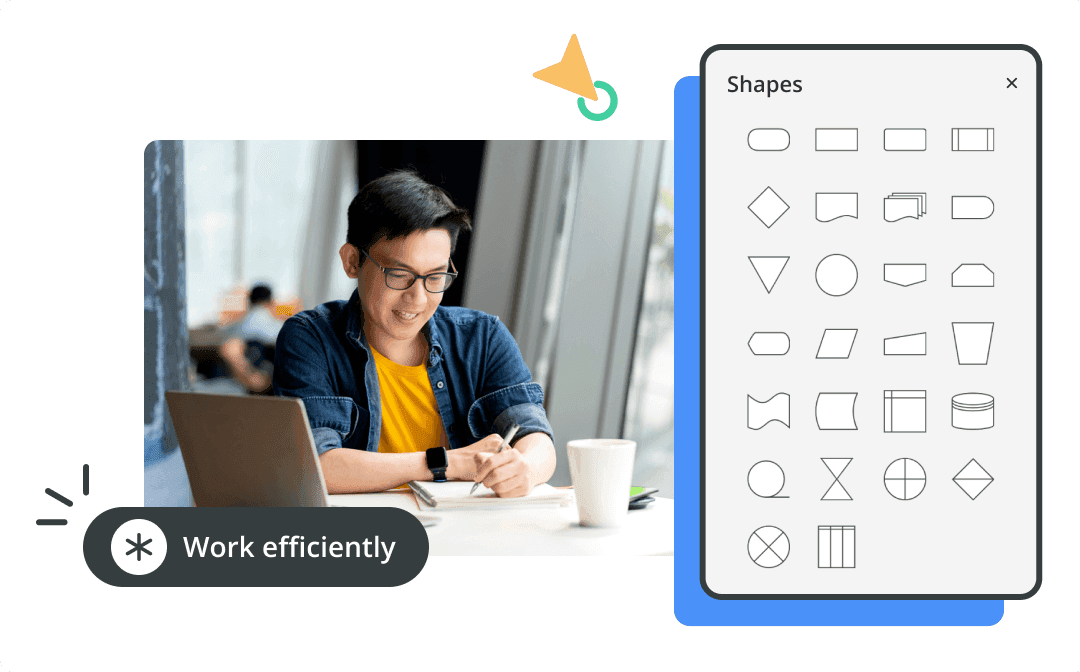 Use the flowchart feature to quickly add new branches and shapes
Visualize your current workflows and plan out new ones.
Flowchart feature
Flowchart templates
Easy-to-use interface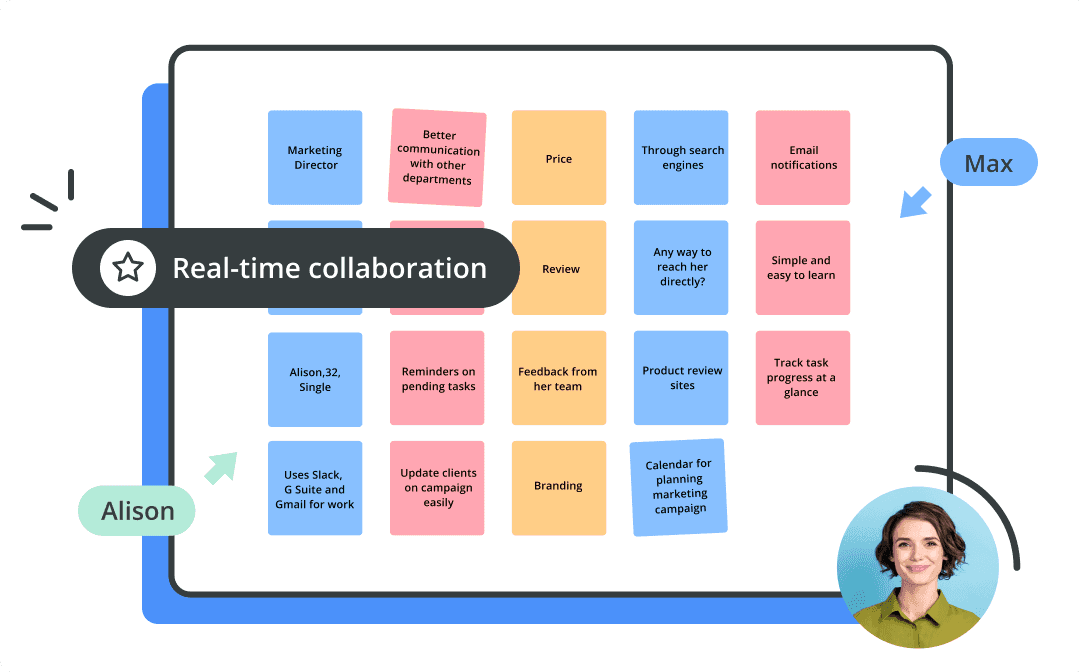 Collaborate with anyone in real-time
Create, edit, and chat about your database diagrams, together.
Multi-user editing
In-app video & chat
Comments on diagrams
Activity notifications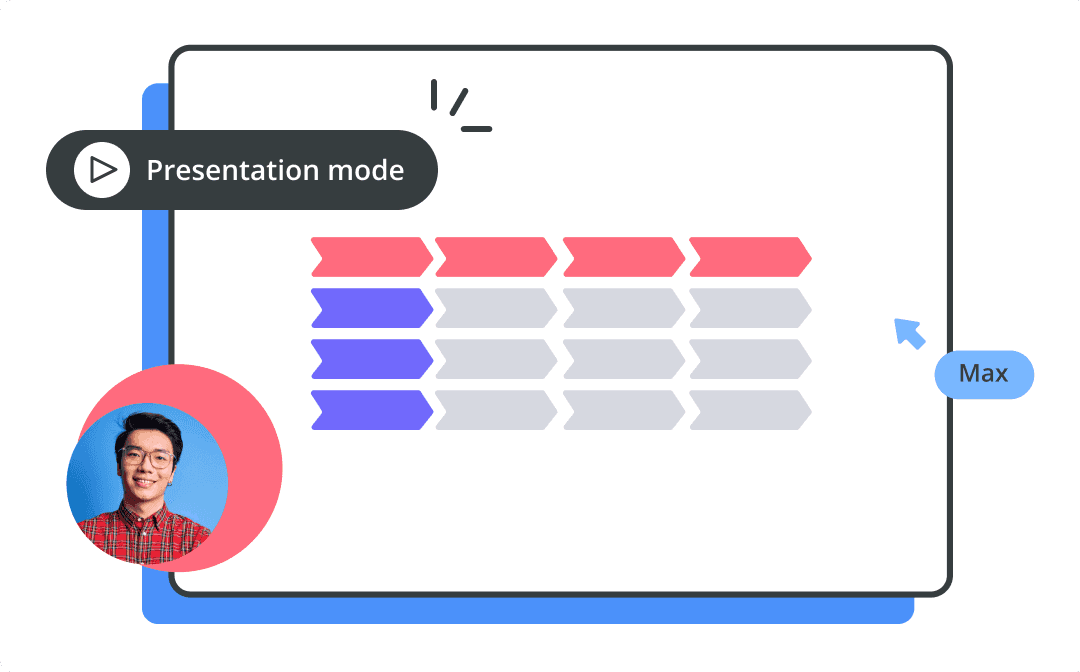 Present and share your work
Share your flowcharts with others.
Presentation mode
Screen Share
Shared folders
Public diagram links
Exporting (SVG, PDF, and more)
Embeddable diagram viewer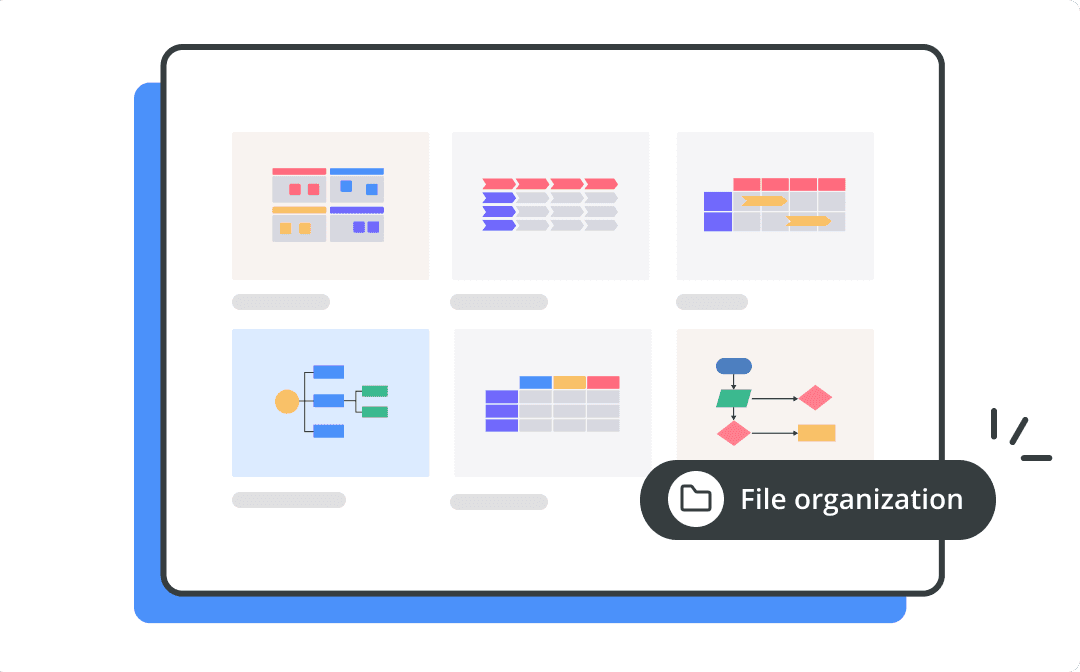 Keep files organized and secure
Keep team flowcharts organized with shared project folders.
Team management
Security settings
Groups for easy access
Guest access
How to make a flowchart
1
Gather information about each step of your flow
Include information like who is responsible for what, what order are steps completed in, and what makes a step complete.
2
Select a template or start a blank diagram
Begin by plotting your first and last steps, then fill in each step in between, ensuring you cover what to do if something doesn't work.
3
Assess your diagram
Looking at the process visually, do you see any areas for improvement or simplification? Propose any changes you think might help.
4
Make it easy to read
Use colors, text, and uniform shapes to make the flow of information clear to any reader.
5
Collaborate and share
Get feedback from others, make any necessary edits, and share with the right people once it's finalized.
Use our flowchart templates to get started
Or create your own from scratch.